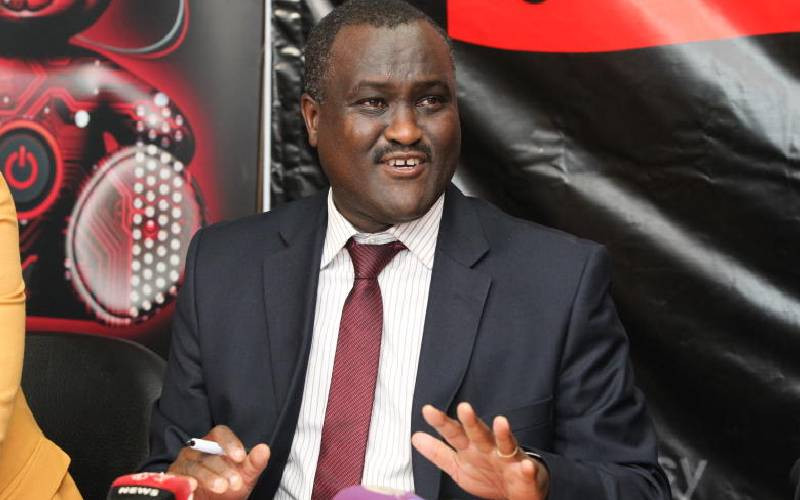 The Kenya Copyright Board has warned the managers of commercial entities that they could be fined heavily or face jail sentences if they use Kenyans' memes without their permission.
The board says memes that have the faces or identities of Kenyan citizens are the intellectual property of the people pictured or videographed, and before companies use them in adverts or visibility posts, they should seek approval from the owners/authors.
"Corporate bodies must consider conducting due diligence on the status of photographs or videos before being tempted to join the fun," Kenya Copyright Board Executive Director Edward Sigei said in a press statement on Friday, August 5.
In Kenya, it is criminal for individuals or companies to use other people's intellectual property for commercial gain without seeking the permission of the authors.
Section 38 of the Copyright Act Cap 130 of the Laws of Kenya lists copyright infringement criminal instances as: selling or hiring of the infringing copies, offering for commercial distribution of the infringing works, possession of infringing copies, being in possession of contrivances that can be used for making infringing copies among others.
In criminal infringement, an offender risks being jailed or fined heavily, or even both.
Section 36 (6) makes it an offence to sale works that require an authentication, failure of which a fine of a maximum of Sh800,000 or a term not exceeding 10 years, or both could be imposed.
Last year, an Eldoret court found guilty a person accused of copyright infringement. The accused was sentenced to six months in prison with no option of a fine.
While in a broadcasting infringement case, two people were found guilty by a Nairobi court and fined Sh400,000 each or six months in prison.
However, it's important to note that not all copyright infringement cases are criminal in nature.
In the civil suits, the rights holder may, under Section 35 sue the infringer and claim relief by way of damages, seek an injunction or the delivery up of the infringing works, reasonable royalties as well as request for the destruction of the infringing works.
The copyright board says individuals sharing the memes on social media for fun are, however, protected from suits, provided they aren't commercialising the works.
"While the use of memes in social media is tolerated, its creation and use for commercial purposes can attract significant civil liability and must be cleared from the authors. It is worth noting that in some cases, content used for generating memes may be in public domain or released under creative commons license," said Sigei.