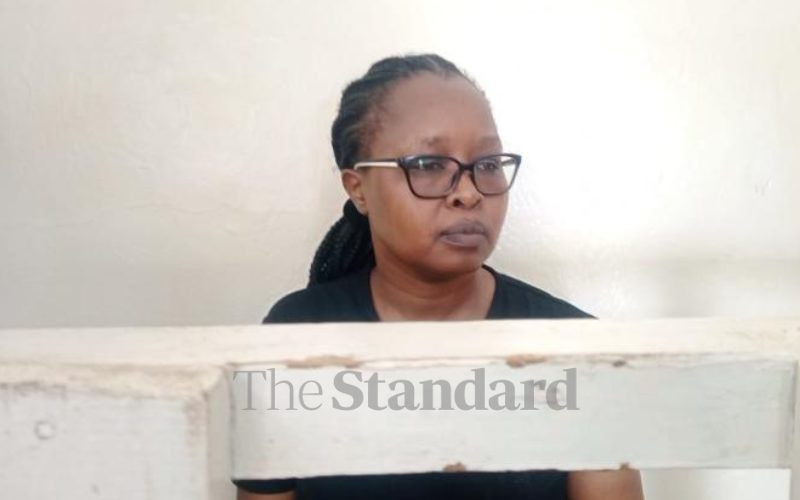 A video containing alleged inciteful remarks allegedly uttered by East African Legislative Assembly (EALA) member Florence Jematia attracted some 9,000 views, a court heard on Tuesday.
Directorate of Criminal Investigations (DCI) detective Dennis Muturi told a Kabarnet Chief Magistrate Judith Wanjala that the video was uploaded to a Kenya digital news YouTube channel which attracted 9,273 viewers, 52 comments and 61 likes.
The MP is alleged to have uttered the incitement words on January 30, this year, at Lamaiwe Dispensary in Baringo South sub-County during a public prayer meeting.
Investigating officer, based in Baringo County, informed the court that the clip which captured the MP uttering inciteful content was uploaded on February 1, 2022.
The 4-minute 50-second clip which was played in court showed the MP telling the political leaders from the region who had attended the meeting to divert a quarter of National Government-Constituency Development Funds (NG-CDF) to purchase firearms and that an account be opened for the purchase of guns.
"On February 1, 2022, an online channel, Kenya Digital News on its YouTube channel uploaded a clip titled 'Tutanunua Bunduki hapa na risasi tuchunge watu wetu!' EALA MP Florence Jematia shocks many!!.
Muturi told the court that after receiving the clip, he present it to Communication Authority for retrieval and analysis.