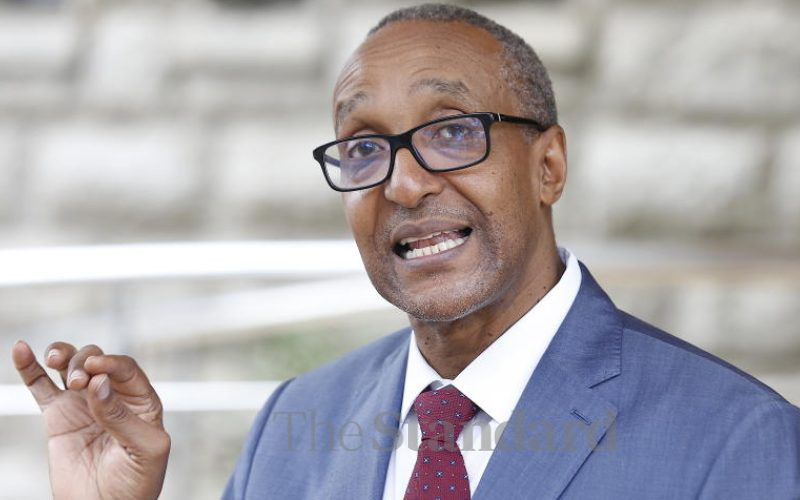 Kenyans working for the Intergovernmental Authority on Development (IGAD) want the Government to demand an audit of staff recruitment at the regional organisation to various positions effected in the last two years.
In a letter to the PS Foreign Affairs, the employees argue that despite Kenya making an outstanding contribution to support the IGAD secretariat, the current leadership has made decisions that have negatively affected Kenyans working at the organisation.
"As one of the biggest IGAD stakeholders, Kenya government must as a matter of urgency demand the audit to establish IGAD staff recruited from January 2020 to date," says the letter submitted to the PS Kamau Macharia's office yesterday.
The letter is copied to the Head of Public Service Joseph Kinyua and the Ministry of Labour and Social protection.
They argue that most of the staff recruited at the organisation since 2020 have not followed the laid down IGAD recruitment procedures which include advertisement, shortlisting, competitive recruitment and contracting.
Six Kenyans working for IGAD have had their contracts terminated in unclear circumstances and without the laid down procedures being followed.
In the letter, the Kenyans say that the letters of termination have been signed by a person who has no mandate to do so because all contracts are signed by the Executive secretary.
"The targeted staff feel that the terminations are part of a wider scheme targeting Kenyans staff working for IGAD and not as a result of the budgetary constraints as highlighted in their letter of terminations," the letter says in part.
PS Kamau did not respond to calls and text messages left on his phone. The most senior Kenyan working at the organisation is the Director of Administration and Finance.
According to the letter, his office has been emasculated by hiving off the administration function including Human Resource to an Ethiopian.
"There has been staff transfers from established positions to roles not within the IGAD structure without staff consent," they complained.