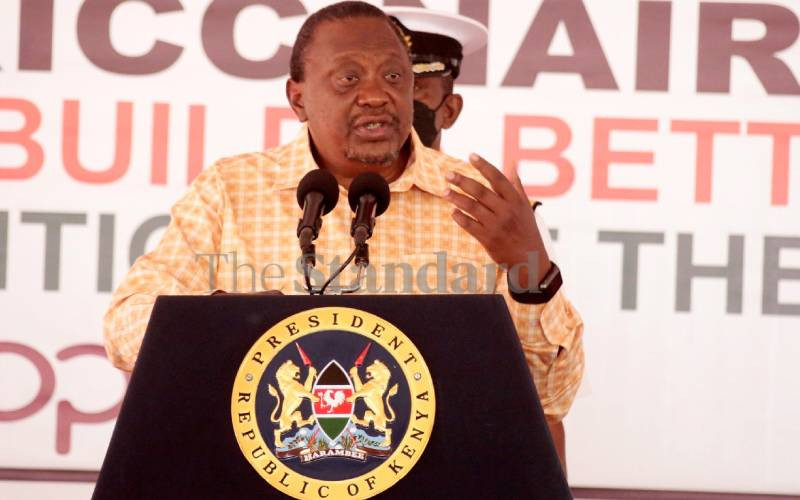 A section of the clergy has condemned the conduct of some of its members and apologised to President Uhuru Kenyatta over their distasteful remarks.
They said the relationship between some clerics and the President has been tumultuous in the last couple of months.
"The President at some point regarded the church as connish, businessmen, briefcase outfits, and insincere people," said Lydia Mukami, a member of the International Gospel Missionaries.
She was with Bishop George Otieno of Hope Gospel Ministries, who spoke on behalf of IGM, which consists of pastors from different pentecostal churches.
The clerics expressed fear that the next President may not be as kind to the Church as Uhuru. They asked the President to hand over the clergy to the incoming government in peace.
"We know that most clergymen and women felt disgruntled by the President's decision to close down churches and stop registration. We, however, want to admit it was a necessary decision at the time, and we apologise for the distasteful remarks," Bishop Otieno said.
They praised the President for his diplomatic efforts with neighbouring countries and peacekeeping efforts.
"The President has been at the forefront preaching peace in the region, which matters greatly to the Church. We ask him to bring together members of the clergy. We join him in calling for peaceful campaigns and elections," Otieno said.
He urged clergymen all over the country to pray for peace during the August 9 election. "Politicians are not truthful people; they insult each other in public, only to meet over a cup of tea in private. We should be careful not to be incited by their insults. Violence disrupts economies and, most importantly, lives," Otieno said.