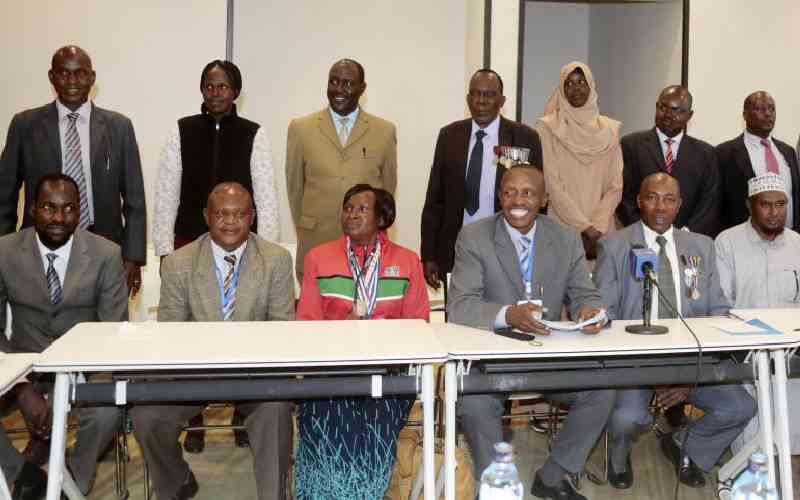 A group of retired military personnel have expressed confidence that a Bill that was signed into law by President Uhuru Kenyatta on June 15 will rescue them from loneliness and keep them occupied, even after service.
The Kenya Veterans for Peace say the law will guide them on how to utilise their capacities, expertise, experience, skills and training out of the service as part of building the nation.
"We sought the recognition because military veterans, their spouses and dependants remained forgotten and alien to both the State and the Kenyan Constitution after active service," said Bishop Robert Mbukua.
"Before, we used to lead a quiet, lonely and painful life, but today, this is now a new chapter for us," added Mbukua while speaking on behalf of the group in Nairobi.
The veterans argue that once they retire from the service, it does not mean they are tired of serving in other capacities.
Thus, the new law establishes a regulatory and institutional framework for the management of military veterans' affairs.
It also provides benefits to military veterans and their dependants, including the establishment of the Dependents' Education Fund by the Defence Council. According to the retired military men and women, it has taken them a 14-year journey to achieve the dream of giving back to society and they are now aiming to promote peace, security and development after retirement.
The Act further makes provisions for the Defence Council to prescribe regulations for the administration of the Fund, including the requisite procedure for processing applications for scholarships.
The powers of the Defence Council include developing a policy on military veterans as well as considering proposals by the Cabinet Secretary, and the Chief of Defence Forces.