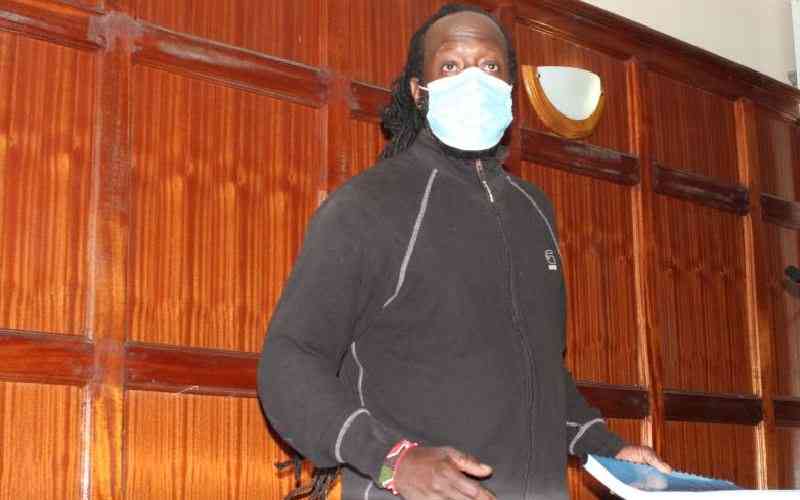 A suspected paedophile will be extradited to the United Kingdom after a Nairobi Court allowed the Director of Public Prosecutions'application to hand him over.
Chief magistrate Wendy Kagendo ruled that Anthony Kamau alias Anthony Kinuthe Kamau be detained for seven days at the Anti-Terrorism Police Unit to allow British police to come for him.
"Pending the extradition, the suspect will be remanded at ATPU station for seven days before being released to the UK government where he is wanted to face charges of sexually molesting minors," ruled Kagendo.
Kamau has been on the run for two years after allegedly jumping bail in the UK where he was facing seven charges of sexually assaulting a child under 13 years, sexual activity with a child and causing a child under the age of 13 to engage in sexual activities.
On Friday, he was arrested at the Jomo Kenyatta International Airport by detectives who have been on his trail since the UK government issued a warrant for his arrest.
The DPP through State prosecutor Catherine Mwaniki told the court that they received a request from UK's Central Authority on behalf of their government to arrest and extradite the fugitive to face the charges in Great Britain and Northern Ireland.
Kamau did not oppose the application to extradite him to the UK, stating that he is ready to face his accusers and clear his name.
The magistrate allowed his request to see his lawyer and family members while at the ATPU detention before being flown to the UK.