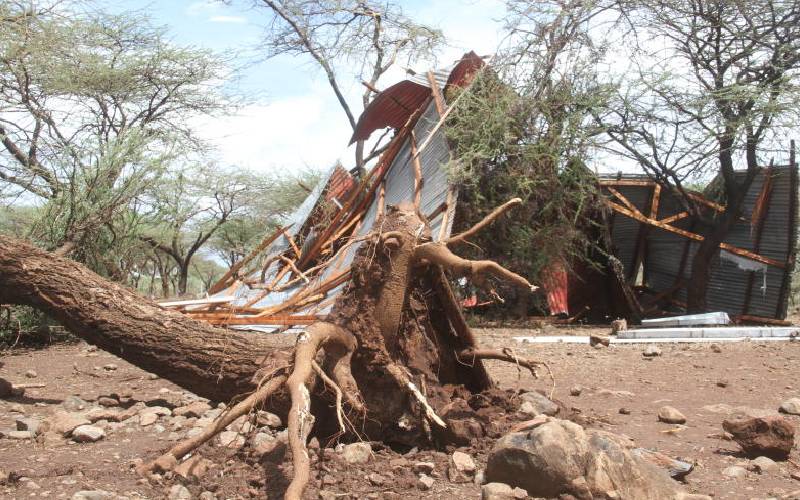 Be on the lookout for strong winds and large waves in various parts of the country, the weatherman has warned.
In a statement on its Twitter account, the Kenya Meteorological Department said that the winds and waves could cause destruction for the next five days before normal weather patterns resume.
According to the department, Taita Taveta, Turkana, Marsabit, Isiolo, Mandera, Wajir, Garissa, Tana River, Makueni, Kitui, Mombasa, Kwale, Lamu and Kilifi are among the counties listed to be affected.
'Those in the areas of concern should be on high alert everyone is urged to continue listening to local media as updates will be provided if conditions change significantly.' It stated.
The winds may uproot trees, blow off roofs and cause structural damage while the safety of those engaging in maritime activities could be jeopardized by the large waves.
'The wave height is likely to be more than 2.5 meters over the Kenyan Indian Ocean Coastal waters from June 3 -5 June and to reduce to 2.2 meters on June 6,' The statement read in part.
The statement signed by the Met department Director David Gikungu also warned that from Friday to Saturday at 9 am, the wind speed is forecast to increase to more than 40 knots and that from Sunday to next Monday, the wind speed is expected to drop to 25 knots.