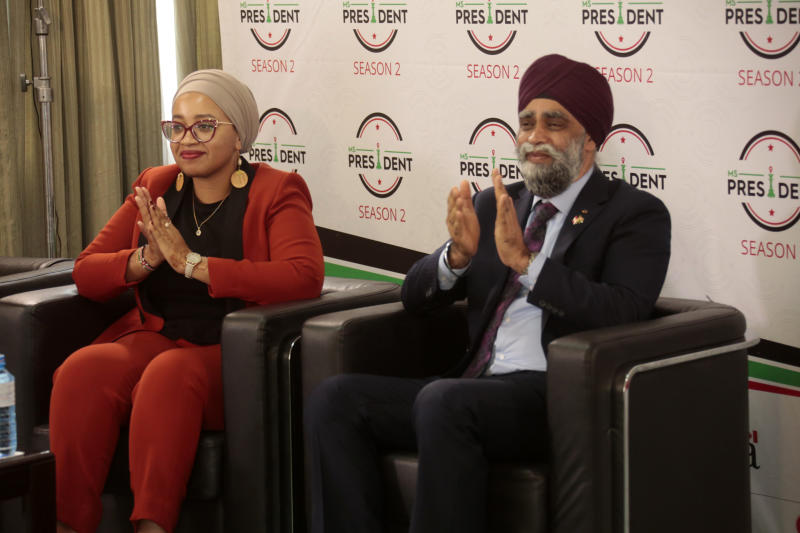 As the Ms President Leadership Academy nears its end, the contestants had a chance to meet and interact with the Canadian minister of international development Harjit Sajjan.
The 50 contestants underwent an intensive 10-day leadership training programme ahead of the official production of the show's second season scheduled for June.
The Canadian government has long promoted gender equality in governance and leadership in the nation. Its partnership with Media Focus on Africa (MFA) and UN Women in conceptualising the Ms President show has extended efforts beyond the country's borders.
Speaking during the session, the Canadian minister emphasised the importance of women empowerment and the vital role they play in leadership.
"Do not underestimate the power of empowering women. Participation of women in the world makes our lives better. Having women in leadership has a great impact," said Sajjan.
"I do not see 50 women here. I see a movement. After listening to some of you speak, I know that our world is in good hands," he added.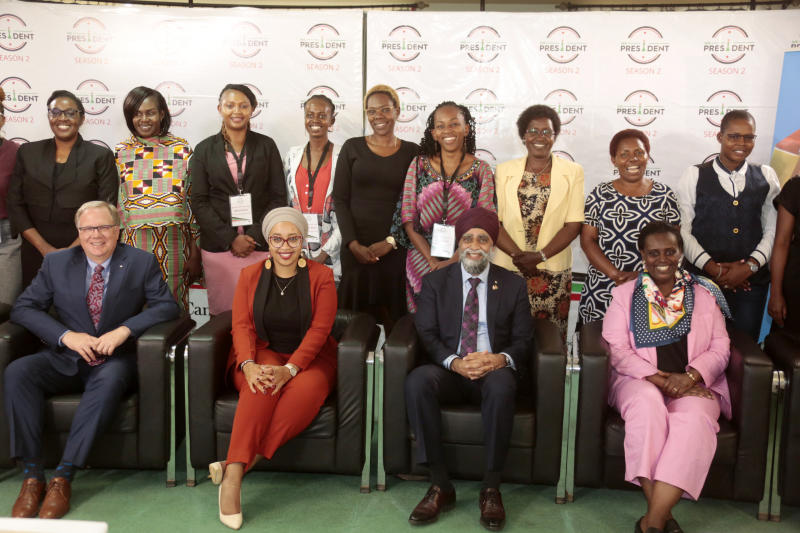 UN Women's, peace and security team leader, Idil Absiye, echoed Sajjan's sentiments while pointing out the need for support to ensure more women take up leadership positions.
"We cannot do it alone. Women empowerment requires key significant partners to collaborate and ensure more women are in leadership positions," said Absiye.
According to Media Focus on Africa (MFA) country director to Kenya, Harrison Manga, this season is one to watch out for because it promises to not only entertain but also represent women leaders differently.
"This time we intend to show women in a different light from what is typically seen. We want to represent them as authoritative, capable, confident and brilliant," said Manga.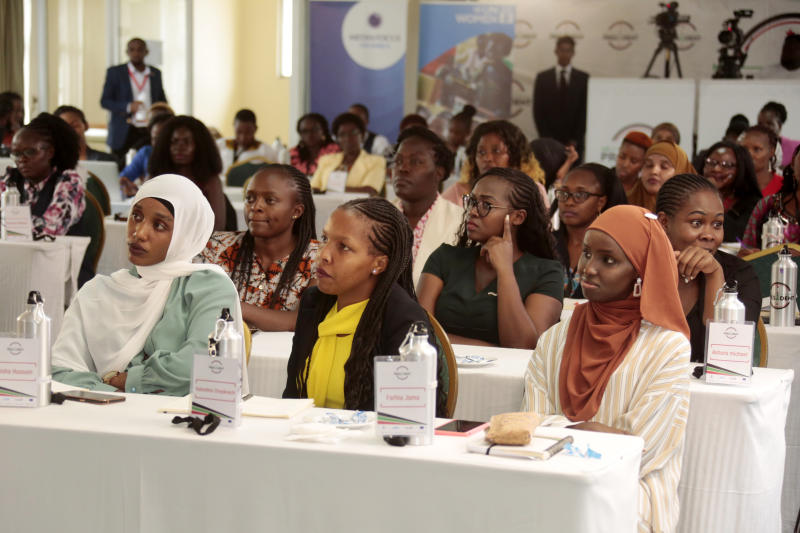 Season Two of Ms President will have 20 televised episodes and accompanying radio shows.
Further, as part of the show's leadership programme, MFA will be training seven female filmmakers to document female community and political leaders in their locale.
The workshop, dubbed, Filamu za Kina Dada Uongozini, will follow seven women currently in political and community leadership positions or vying for elective posts in the August polls.
The first episode of the reality show is expected to air in July.