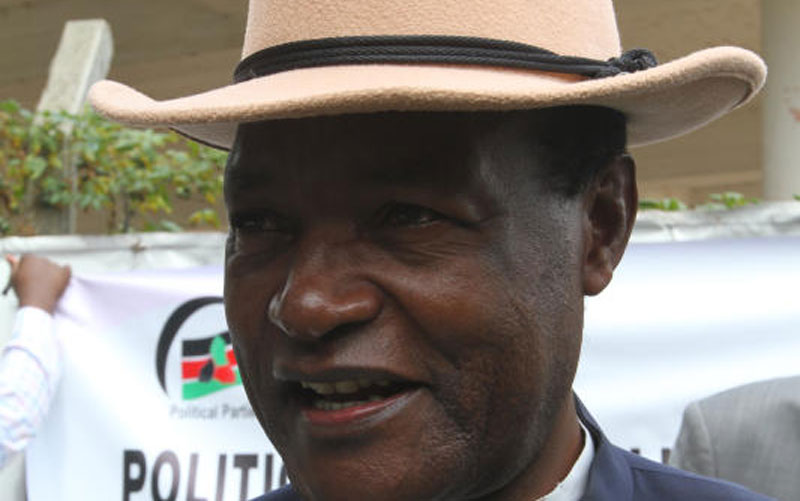 Former Runyenjes MP Njeru Kathangu has dissociated himself from a social media post claiming that a running mate to a presidential aspirant was a participant in the Nyayo House torture chambers.
Mr Kathangu who was among political prisoners detained at Nyayo House in the 1980s described the viral post as a complete fabrication, intended to defame the running mate and the presidential candidate.
The post from one Njeru wa Gathangu alleged that during their incarceration with former Kitutu Masaba MP George Anyona and Prof Ngotho Kariuki, for 15 days at the infamous Nyayo House, their interrogator James Opiyo asked them to "remain calm and wait to be served their dose".
"Later on a mean-looking young man walked in and handed him a list of questions to ask us," the post alleged before identifying the youthful officer as a running mate to one of the presidential candidates.
But Mr Kathangu, who represented Runyenjes constituency for one term between 1997-2002, said yesterday the post was not from his social media account. Mr Kathangu added that Nyayo House was by nature a dark area where one could hardly recognise faces apart from the "common figures such as Opiyo."
"Political competition should not be used to besmirch characters and create conflict between leaders," said Mr Kathangu.