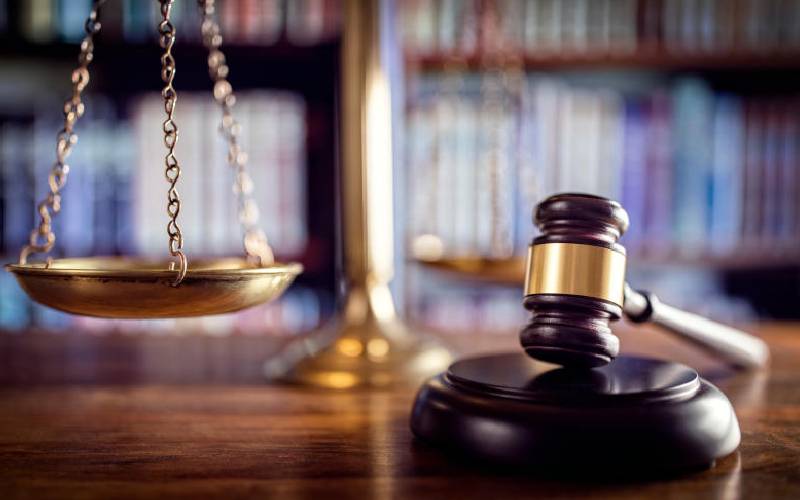 The High Court in Kisumu has ordered police to trace a minor, who was impregnated four years ago by a relative, for DNA tests on the child to ascertain paternity.
Justice Jacqueline Kamau said a DNA test would help in serving justice after the convict – David Onyiwo who was sentenced to 20 years imprisonment – filed an appeal against both his conviction and the sentence.
The Magistrate's Court in Maseno had found Onyiwo guilty of incest.
The High Court noted from the trial court's proceedings that the minor, 16, had been examined more than a month after the incident and found to be pregnant.
"Notably, it would not have been possible to determine with certainty whose child PW1 (the minor) was carrying at the time of the trial, as she was pregnant at the time.
"However, it is now four years since the incident occurred and the minor must have borne a child. Scientific evidence could go a long way in assisting this court establish the appellant was linked to the pregnancy," said the judge.
The judge said the trial court had been told that the minor did not have sexual relations with someone else but the appellant.
Justice Kamau said conducting a DNA test on the child would help in providing additional evidence on whether the appellant committed the offence he had been charged with.
The court said it would use its discretion to order the DNA tests, noting that DNA testing pursuant to Section 36 of the Sexual Offences Act was not a mandatory requirement.
Onyiwo, in his appeal, said he was innocent, adding that the trial court erred by failing to consider his defence.