Oscar Sudi loses bid to have trial on forged academic papers suspended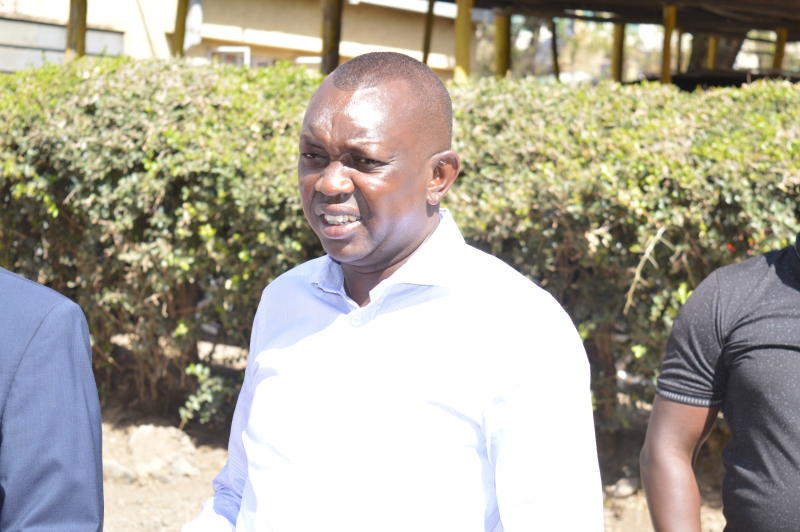 Kapseret MP Oscar Sudi has lost a bid to have his trial over allegations of forging academic certificates suspended until after the August 9 elections.
Anti-corruption court Chief Magistrate Felix Kombo ruled that the case has taken too long to conclude and the reasons given by the MP that he is sick and want to be tried after the elections were not sufficient grounds to suspend the hearings. Mr Komobo ordered Sudi, who is said to be out of the country, to present himself to court on Thursday for the hearing failure to which the case will proceed in his absence.
"The accused person must demonstrate to court that he is unable to attend court and his lawyers must obtain a waiver for his non-attendance so that the case proceeds in his absence. The matter has taken too long to conclude and the court will not give any more adjournments," ruled Kombo.
Sudi's trial was set to resume on Wednesday but his lawyers George Wajakoyah and Collins Kiprono told the court that he had travelled to Turkey to seek treatment over undisclosed illness. Wajakoyah added that since the elections are just around the corner and he is one of the candidates contesting the presidency, the court should suspend Sudi's trial until after August 9 to give them sufficient time to campaign and prepare for the elections.
But the prosecution opposed the application to adjourn the hearing, arguing that the MP had not shown any evidence that he had travelled to Turkey to seek treatment or any report from a doctor to show that he was incapacitated. Mr Kombo agreed with the prosecution that there were no details to prove Sudi was not in the country.
"There is no evidence that he travelled too Turkey or details of location of the hospital he went to. What we have is just a notification that he is ailing but nothing to show that he needs further treatment outside the country," ruled Kombo.
The Kapseret MP is facing trial for allegedly forging academic certificates while seeking clearance from the Independent Electoral and Boundaries Commission and the Ethics and Anti-Corruption Commission to contest in the 2013 election.
According to the charges, the MP forged a Diploma Certificate in Business Management purporting that it was issued by Kenya Institute of Management (KIM), a Kenya Certificate of Secondary Education and school leaving certificate from Highway High School. The prosecution said they have five more witnesses who are set to testify when the hearing resumes today.