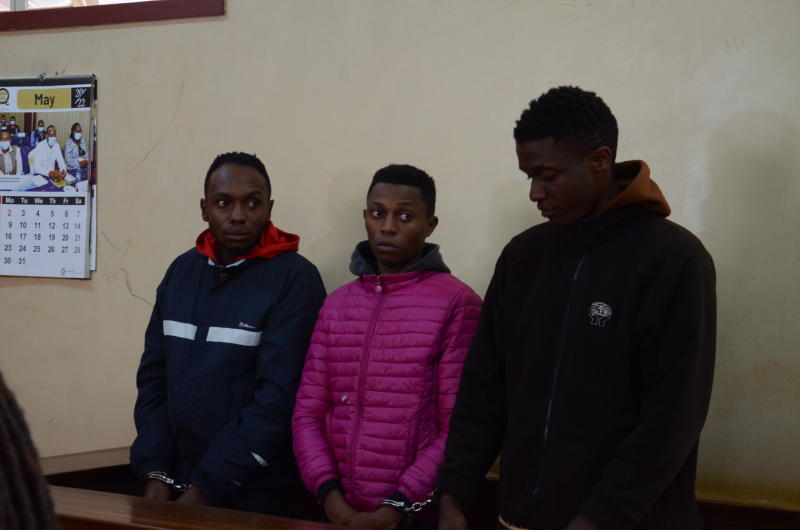 Three suspects are being detained over the death of Purity Wangechi, a student at Kenya Institute of Mass Communication.
John Wanyoike Kibungi, alias DJ Flex 24, Kanaiya Kamau and Brendan Muchiri are in custody at the Kiambu Police Station.
Kiambu Principal Magistrate Grace Omodho ruled that the suspects be remanded for 14 days and appear in court on May 30.
Investigating officer Peter King'awi had asked the court to allow him to detain the three for 21 days in order to complete investigations.
"The suspects were arrested on Saturday, I need more time so that I can have a tight case," he told the court.
The officer further asked the court to order that the suspects undergo a mental assessment at the Kiambu Level 5 Hospital.