When Jaramogi's KPU was banned and assets seized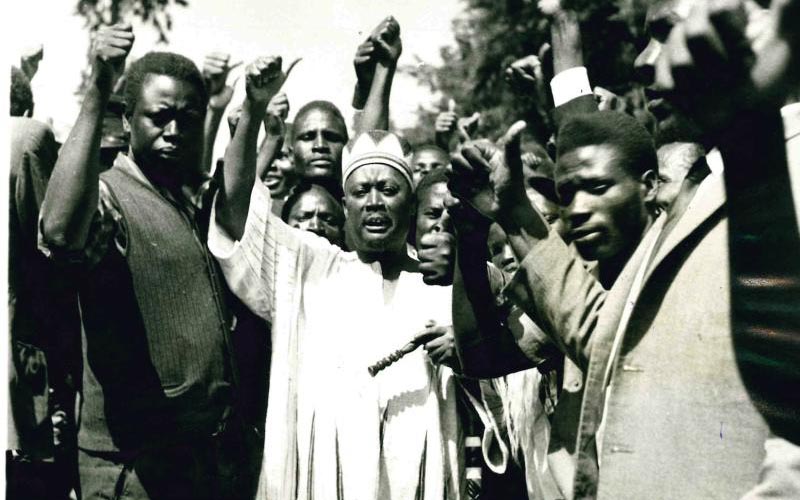 As politicians and political parties scurry around, desperately trying to beat the numerous deadlines ahead of the August 9 General Election, memories of a past election year come to mind.
There were times when any political party that angered the government was proscribed and its property taken over by the State.
When on November 7, 1969, President Jomo Kenyatta dissolved Parliament and fixed the date of the General Election on December 6, he was signing the death certificate of Kenya People's Union (KPU), an opposition party founded by his former Vice President Jaramogi Oginga Odinga.
Prior to the dissolution of Parliament, Kenyatta had taken measures to lock out his critics led by Jaramogi from contesting. To achieve this, Attorney General Charles Njonjo proscribed the KPU.
Njonjo hammered the last nail in KPU's coffin just a month to the elections when he invoked Section 33 of the Societies Act and designated KPU as an unlawful society. Consequently, the AG appointed a receiver manager for KPU to liquidate all moveable and immovable assets of the party.
In the meantime, Kenyatta's party, Kanu had cleared 26,000 candidates. To ensure no opposition moles were hiding within the ranks of Kanu, Kenyatta demanded that every candidate signs a loyalty pledge. Every candidate also had to pay a deposit of £50.
This was like a gamble because those who lost in the elections could not claim their money back but winners were entitled to a refund. To woo back a bitter critic, Bildad Kaggia, the fiery Kandara MP who had allied himself with KPU, Kenyatta waived the deposit fees for him.
Kaggia had defected from KPU to Kanu months earlier.
The other politician exempted from paying was Grace Onyango who had shifted her loyalty to Kanu and was the only elected female MP. When results were announced, Kenyatta and his Vice President Daniel arap Moi were among ten leaders re-elected unopposed.
But it was a massacre for five of the 77 MPs rejected by the electorate, among them five ministers while 50 of their colleagues were given a clean mandate to continue representing their constituents.
The ministers were Economic and Development's Joseph Odera Jowi whose post went to James Gichuru, Samuel Ayado's Tourism and Wildlife office went to Jeremiah Nyaga while Dawnson Mwanyumba (Works) paved way for Ronald Ngala. Lawrence Sagini's Local Government was taken over by Eliud Ngala.