Mama Simba finds Hustler moving on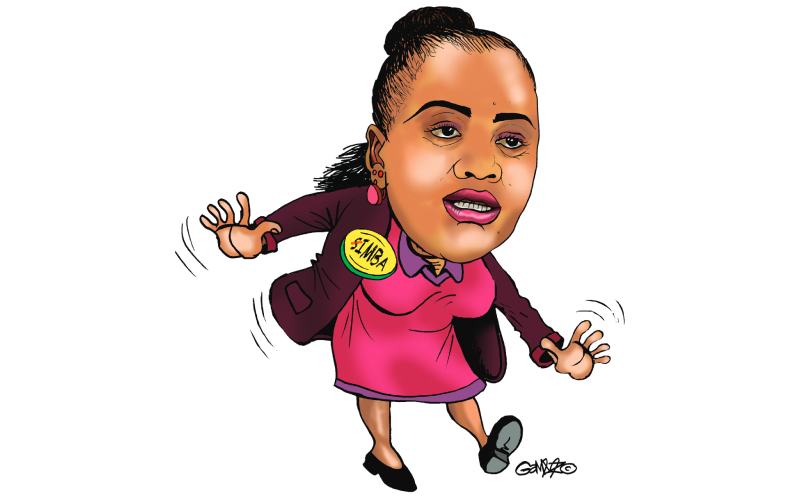 Imagine leaving a person because you think they are the problem for someone you believe to be better, who matches your energy, dump them, too, go back to the problematic ex, only to find out that they moved on.
If the image that comes up in mind is not Cate Waruguru's, the Women Rep for Laikipia, then you could probably use a new meme plug.
Many seasoned politicians lost in the recently concluded political party nominations, but meme-lords only seemed to recall Ms Waruguru's ill fate, peppering social media with countless memes that best capture her 'downfall.'
It's obviously because of the mhesh's fierce tongue, the same one that convinced her into baptizing herself Mama Simba. (As fierce as a lion – remember similes?)
Simbas, while famous for their ferociousness, are equally known for their love for daytime naps. Mama Simba, however, doesn't understand the concept of sleeping when the sun is still up, and, instead, finds excitement in staying up to watch others counting sheep.
And that is why Waruguru will probably tell you who snores the loudest and who drenches their shirt in their drool because they can't stay awake at public events and the one "stung by a tsetse fly".
It is Baba, Mama Simba swears, that has had an encounter with tsetse flies, hence the reason "anapenda kusinzia", like Nameless?
And if you ask her to provide the evidence, she will probably say that she knows Baba best, having left Hustler, in all his "tall, dark and handsome" glory, for Baba, and after discovering Baba's faults, decided that she was better off with Hustler because "anajua kubonga."
Baptised and cleansed with sanitiser in 2020, Mama Simba joined Tinga, "appalled by Hustler's 'contempt' towards the president."
"Unaita wengine mganga, unaita wengine conman na chapter yako bado haijasomwa," Mama Simba rebuked Hustler as soon as she got the chance to prove that her Hustler days we behind her and that Tinga was the only one her heart had space for.
Before her surprise switch, it was Hustler that received all the kind words. Baba got the bile.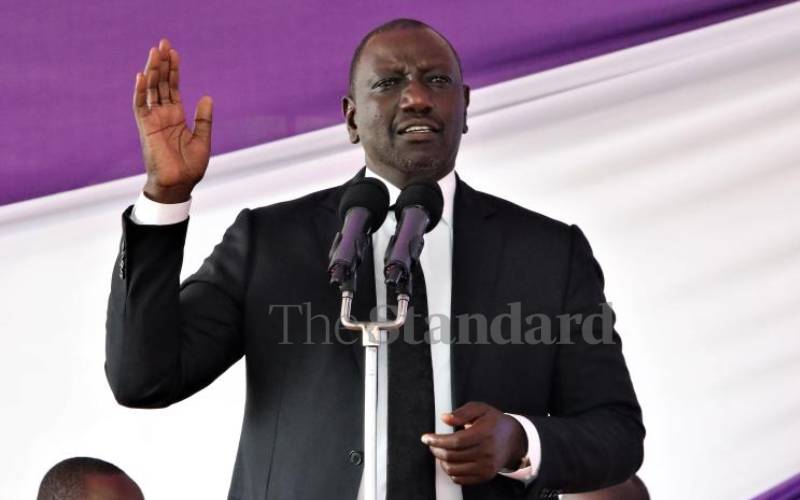 And so it must have hurt Hustler when Mama Simba went from professing her affection for him to cursing the day she set eyes on Hustler.
They met in 2017. Relatively new to politics, the president and his deputy, Hustler, offered Mama Simba the platform - their Jubilee Party - through which she would earn the title 'mhesh.'
Winning her Laikipia Women Rep seat was easy. Keeping it would require more effort. Mama Simba knew what it would take - mastery at hurling expletives.
And so she made Baba her pet subject, wasting no chance to paint him in the goriest light.
It got worse when Uhunye and Baba shook hands in 2018, Mama Simba amped her disdain for Tinga and her love for Hustler blossomed.
Later on, she decided she needed something new, Hustler no longer made her heart skip a beat. So she fell for Baba's charm.
But sensing that the ground disapproved of her move, Mama Simba went full circle and back into Hustler's arms, hopeful that the old flame still burned as bright.
She was wrong, Hustler, and his UDA clan, had handled the break-up well and moved on without her. And so Mama Simba lost in the recent UDA primaries in Laikipia East.
On her Twitter, Mama Simba says she will "issue a comprehensive statement on her next course of action."
Amin Deddy, who won the UDA primaries, wants the Kenya Wildlife Services to detain Mama Simba in the meantime.
"Ningependa kuomba KWS kama kuna simba Laikipia akuje achukuliwe kwa sababu hiyo ndiyo idara inayohusika," Deddy chided Mama Simba.