IG Hillary Mutyambai: 2,000 police officers unfit to serve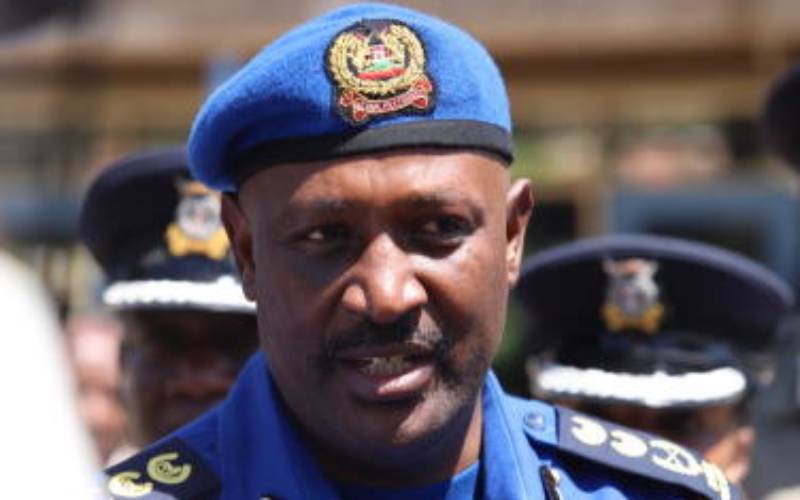 Close to 2,000 police officers are mentally unfit to serve in the Police Service, Inspector-General of Police Hillary Mutyambai has said.
Mutyambai said the cases were discovered after medical examinations were conducted on all police officers.
His remarks come on the back of increased suicide and depression cases among members of the National Police Service.
"We have subjected all the officers [to medical examination], and to our surprise, we got a big number [of mentally-disturbed police officers]. We isolated almost 2,000 police officers who are unfit to do their law enforcement work," he said while addressing Anglican Bishops and Senior Clergy in Westlands, Nairobi on Tuesday, April 19.
"The Police Service has now started the process of managing some of them. To remove someone from work [because of medical grounds] is not easy. The government has its processes," he said.
The IG said the mass medical testing also helped to expose some of the police officers who had developed the habit of absconding duties under the pretense that they were ailing.
"Our tool of work is the gun, and when one bullet is discharged, the implications are serious," he said, emphasising the importance of having mentally-fit people in the National Police Service.
The IG blamed the "shocking" number of mentally unfit police officers on corruption during recruitment, lack of social support system, among others.
In January 2022, the Police Service partnered with a team of doctors to train senior officers on ways of dealing with mental health challenges.
Dr Frank Njenga, one of the partners, met more than 60 senior commanders in the Administration Police, who were trained on ways of identifying and addressing the challenges faced by their juniors.
The senior commanders were sensitised on the signs of mental disorders and how to deal with them once identified.