The day police drained Ngong River to nail a murderer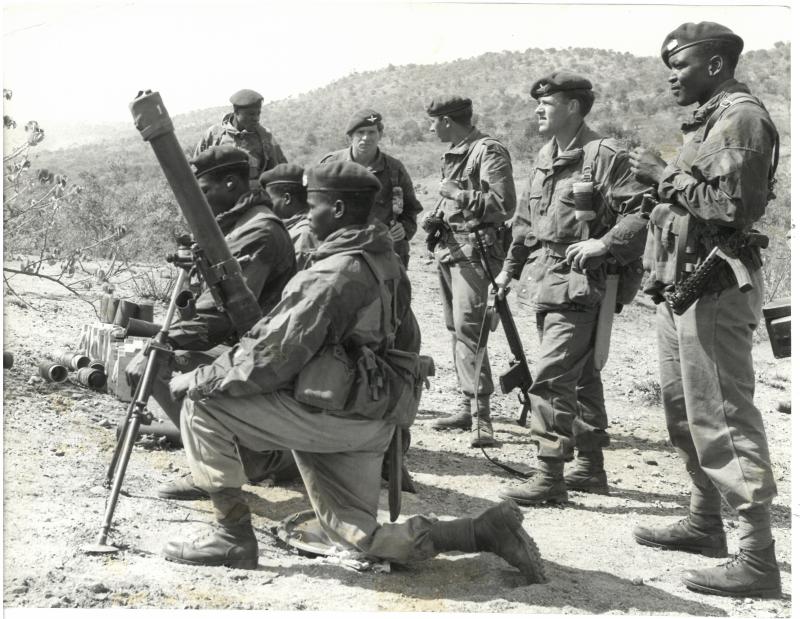 How can a herd of a thousand cows of bleating goats and cows disappear into the thin air following a raid staged in broad daylight?
Back in the days when the sound of a police siren would send an entire village into a panic mode, an army driver did the unthinkable.
At around 10.25pm on August 24, 1945, an African soldier, Tharacicio, a member of the East Africa Army Service Corps was driving a truck that was supposed to pick colleagues in Nairobi.
On board the truck was staff sergeant Josephine Aston, who had left Kenton College in order to pick soldiers at the corner of Eliot Street at Nairobi's CBD.
Along the way, Aston offered a white soldier a lift to Nairobi. The soldier allegedly alighted at Saddler Street near the Municipal market. The soldier who had hiked a lift, disembarked and walked faded into the Nairobi night, after bidding farewell to Aston. This was the last time the female soldier was seen alive.
When the truck failed to pick the soldiers as scheduled, a search was mounted for both the truck and its occupants. The driver was found in his barracks at Park Road camp. When asked about the truck, he said that he had parked it near the market to go and answer a call of nature and on return, he found it missing.
He told investigators that he had planned to report the theft but he found the report office unmanned and decided to rest and report the following morning. His clothes were wet and his boots caked in mud but he could not explain how this had happened if he had just been in the heart of the city when his truck and the female soldier mysteriously disappeared.
Ngong River where the truck was later found dumped became a large scene of crime.
Over 200 men were used to form a police cordon while firefighters drained the river. Experts took casts of print found in the muddy river bank. The river bed was also drained and some of the clothing which Aston was wearing were found.
Her body was discovered in the truck which had been driven to a bush near the river. Botanists were called to examine seeds found clinging to Tharacicio's boots.
Though none of the 60 witnesses who testified during Tharacicio's subsequent murder trial which went up to the Supreme Court saw him at the crime scene, circumstantial evidence and finger and boot prints nailed him as the man who had killed the white female army officer. By draining the swamp, the police report captured by Robert Foran in The Kenya Police,1887-1960 were able to solve a complex crime.