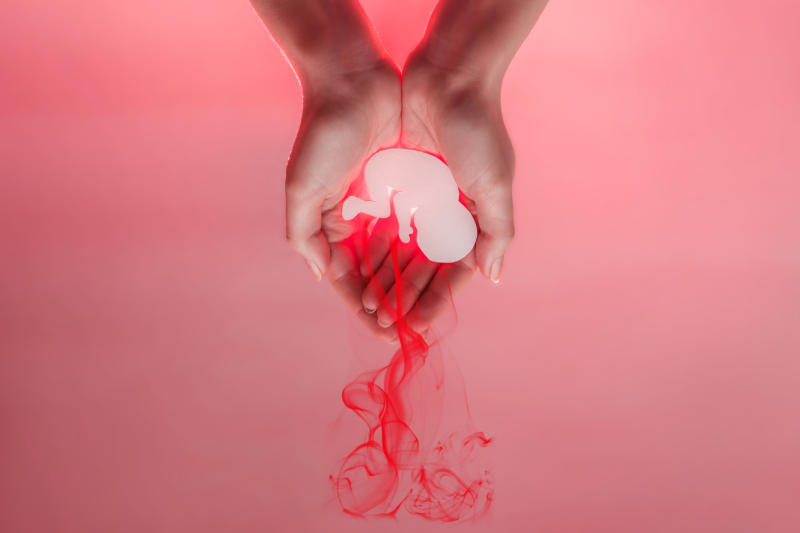 An 18-year-old girl code named PAK will go down in history for winning a landmark case on abortion.
The judgement now forces the government back to the drawing board to determine when a woman can procure an abortion.
Four years ago, PAK and Salim Mohammed, a clinician, were charged with procuring an abortion.
The state slapped Mohammed with a second count of issuing unknown drugs to procure an abortion.
High Court judge Reuben Nyakundi has quashed the charges against the two in a landmark judgement that will have an implication on cases against women and doctors accused of procuring abortion.
Justice Nyakundi declared Sections 158, 159 & 160 of the Penal Code inconsistent with Constitution.
Section 158 states that a person who, with intent to procure miscarriage of a woman, whether she is or is not with child, unlawfully administers to her or causes her to take any poison or other noxious thing, or uses any force of any kind, or uses any other means whatever, is guilty of a felony and is liable to imprisonment for 14 years.
And Section 159 provides that any woman who, being with child, with intent to procure her own miscarriage, unlawfully administers to herself any poison or other noxious thing, or uses any force of any kind, or uses any other means whatever, or permits any such thing or means to be administered or used on her, is guilty of a felony and is liable to imprisonment for seven years.
Section 160 provides that any person who unlawfully supplies to or procures for any person anything whatever, knowing that it is intended to be unlawfully used to procure the miscarriage of a woman whether she is or is not with child, is guilty of a felony and is liable to imprisonment for three years.
The import of the judgement is that women and girls who abort cannot be charged unless there are proper laws in place.
Mr Nyakundi has re-opened debate on when life begins and what circumstances can lead a woman to terminate a pregnancy.
He said there are gaps in the law on terminating pregnancies that need to be sealed instead of criminalising the entire act.
Mr Nyakundi noted that although the Constitution guarantees women and girls right to reproductive health, they are still jailed for abortion.
"The right to terminate a pregnancy is a fundamental right and the decision as to whether to terminate a pregnancy is fundamental to a woman's "personal liberty," he ruled.
"The court thus recognised the great detriment that the State would impose upon the pregnant woman by denying this choice, including forcing her to endure health risks associated with pregnancy and the costs of bringing a child into a family under circumstances that completely ignore the viability of the foetus or imminent danger of the mother," he said.
Nyakundi noted that Parliament slept on Reproductive Healthcare Bill, 2019, that would guarantee women the right to abort and make a distinction between when it is legal and illegal to terminate a pregnancy.
According to the judge, abortion is linked to protecting and upholding the human rights of women and girls, and thus for achieving social and gender justice.
He continued: "The World Health Organisation notes that lack of access to safe, affordable, timely and respectful abortion care, and the stigma associated with abortion, poses risks to women's physical and mental well-being throughout the life-course."
The judge was of the view that failure to get quality abortion care risks violating a range of human rights of women and girls, including the right to life; the right to the highest attainable standard of physical and mental health; the right to benefit from scientific progress and its realisation.
Nyakundi said it is also an infringement of the right to decide freely and responsibly on the number and spacing of children; and the right to be free from torture, cruel, inhuman and degrading treatment and punishment.
"Forcing someone to carry an unwanted pregnancy to term, or forcing them to seek out an unsafe abortion, is a violation of their human rights," he stated.
Justice Nyakundi also found that it is unfair to drag a doctor in court for using his or her training and discretion to save a life by ending another.
According to him, the criminal case preferred against the doctor was questioning the doctor's professional decision, which is not a crime.
He continued: "As a profession he/she has the right to practice according to the norms valid for that profession as stipulated in the various statutes. That in emergency cases he has the freedom to perform or not perform an abortion and to choose the way in which to perform it."
"In the premise of this petition, whether abortion was carried out other than by the decisive element of good reason by the trained health professional is moot."
The teen from Ganze Location in Kilifi County became pregnant after sexual intercourse with a fellow student.
The court heard that upon experiencing complications with her pregnancy, she went for treatment on September 19, 2019.
She was in severe pain and bleeding. At the Clinic PAK received emergency care from Mohammed who upon examining her concluded that she had suffered spontaneous abortion.
Justice Nyakundi heard that Mohammed performed a successful manual vacuum evacuation, after which PAK was in fair general condition.
With mild lower abdominal pain, PAK was then allowed to return to the female ward to recuperate.
According to court documents, Mohammed is a registered Clinical Officer with the Clinical Officers' Council.
He holds a Diploma in Clinical Medicine and Surgery from the Kenya Medical Training College.
The judge has ordered Parliament to enact abortion law.