When a detective misled President Moi and faced the music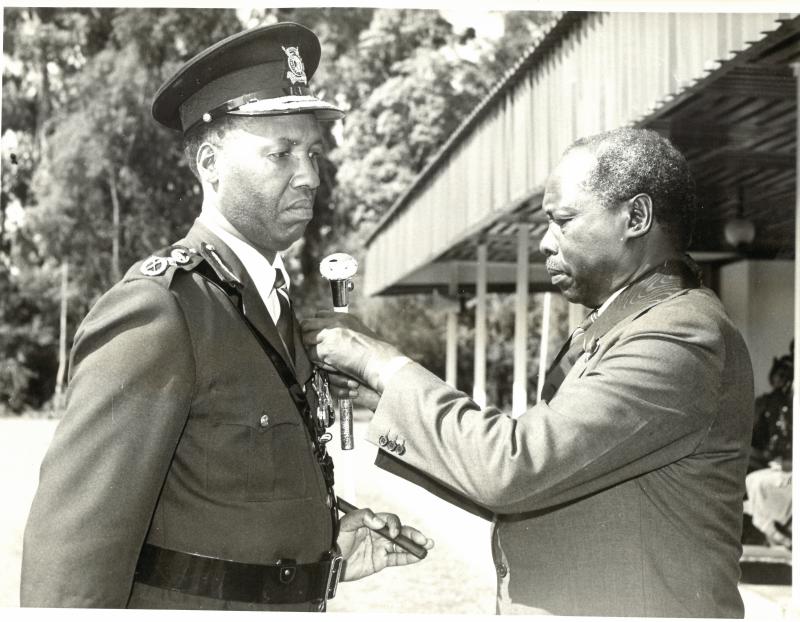 There was a time in the early 1980s when President Daniel Arap Moi ordered the sacking of a senior detective for relying on rumours.
Instead of handing over the dismissal letter to a Mr Keter, then Commissioner of Police Bernard Njinu quietly transferred the provincial criminal investigations officer to Central Province where he was deployed as a deputy provincial police officer (PPO).
In his zeal to please Moi, Mr Keter had a penchant for feeding the President with unverified information. Little did he know the habit would lead to his downfall. And that came to pass when a mixup in the pronunciation of a name landed him in trouble.
Apparently, Samuel Gikumbi Kibathi, the Nakuru County Council's architectural draftsman while chatting with friends over a drink at his restaurant, had claimed the President abused women leaders who led delegations to his Kabarak home.
Among Kibathi's audience were Keter's informers who related to Keter what the architect had said about Moi.
Thinking that the person his informers were referring to was Joseph Kibati, the Provincial Intelligence Officer, Keter reached out to Moi and narrated how the intelligence boss had badmouthed him.
Keter and Kibati were not in good working terms, with the intelligence chief accusing the Keter of always undermining him. When he received the information, a furious President telephoned Director of Intelligence James Kanyottu over Kibati, a man he regarded in high esteem. And for days, their relationship was cold.
It took the courage of Rift Valley Provincial Commissioner Hezekiah Oyugi to reach out to Moi and explain to him the mix-up of names. Later, Kibati was summoned to State House Nakuru where Moi reportedly apologised.
"I went straight to have a physical confrontation with Keter in his office as I believed he wanted to get rid of me. Had it not been for the intervention of Provincial Police Officer Erastus M'Mbijjiwe, later GSU commandant, the confrontation between two armed officers would probably have ended on a more tragic note," says Kibati in his book Memoirs of a Kenyan Spymaster.
Described as a heavy drinker, Keter soon met his Waterloo when the President ordered that he be sacked.
That is when Keter got a temporary reprieve and was transferred to Central as the acting PPO. When Moi came visiting and saw him, the President wondered why Keter was still in the force. The officer was instantly retired.