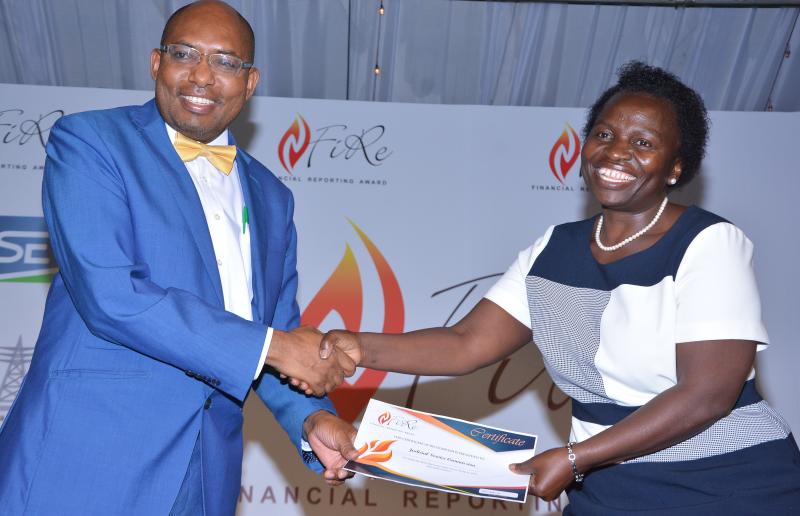 The Judicial Service Commission has been ordered to pay Judiciary's acting finance director Susan Oyatsi over 12 million.
JSC has also been directed to confirm Ms Oyatsi as Director of Finance within 60 days. Ms Oyatsi sued JSC for keeping her as acting director for six years, then advertised the same position last year.
Justice Nduma Nderi on Thursday found that it was degrading and humiliating to keep Ms Oyatsi in acting capacity for years. The judge said the advert sent a wrong narrative that she was incompetent.
The judge was of the view that failure by JSC to explain to Ms Oyatsi why she had not been confirmed and why she had been deemed unsuccessful twice, in 2015 and in 2019, was unfair.
Ms Oyatsi had stated that she had requested JC to provide her with the results, including individual scores of the panelists for the two interviews for the position of Director Finance, which she attended in 2015 and 2019. But JSC declined, saying the request was too intrusive.
Justice Nderi found that she was denied reasonable and fair conditions of employment. "The petitioner was subjected to undignified work conditions as compared to her peers, and a false narrative being sent out implied that she was incompetent and not deserving of the position she so diligently, ably and graciously served for over six years," said Justice Nderi.
He added: "She suffered and endured less remuneration than her counterparts which in itself is a humiliating and aggravating factor in this case.
That the position of director of finance fell vacant eight years ago and to date has never been formally filled with a substantive holder.
Ms Oyatsi, who was the Regional Assistant Director, Finance, was appointed acting director, pending the filling the position with a substantive holder. She said although JSC tasked her with the director's work, she earned less than what the occupant of that office was entitled to.
The court heard that two of Ms Oyatsi's male colleagues who were appointed to act, one as Director Audit and Risk Management, and the other Director Planning and Organisational Performance, were promptly confirmed despite the fact that they were appointed to act long after she had been. In her case, she sought Sh22 million compensation and asked the court to quash the advertisement and order JSC to confirm her as the director. JSC asked the court to dismiss the case. It said former Chief Justice Willy Mutunga appointed the current deputy director of finance of the Judiciary as acting director of finance, a position she held until her resignation in February 2015.
Ms Oyatsi took over from Mr Kamau on February 19, 2015. According to the commission, it failed to select her for the position in 2015 over concerns of conflict in the department of finance. The commission said she failed to embrace teamwork, and that this was communicated to her.
In 2019, it stated that the recruitment process was non-responsive since it yet again failed to generate a suitable candidate. The commission said the 2021 recruitment processes were transparent, competitive and fair.