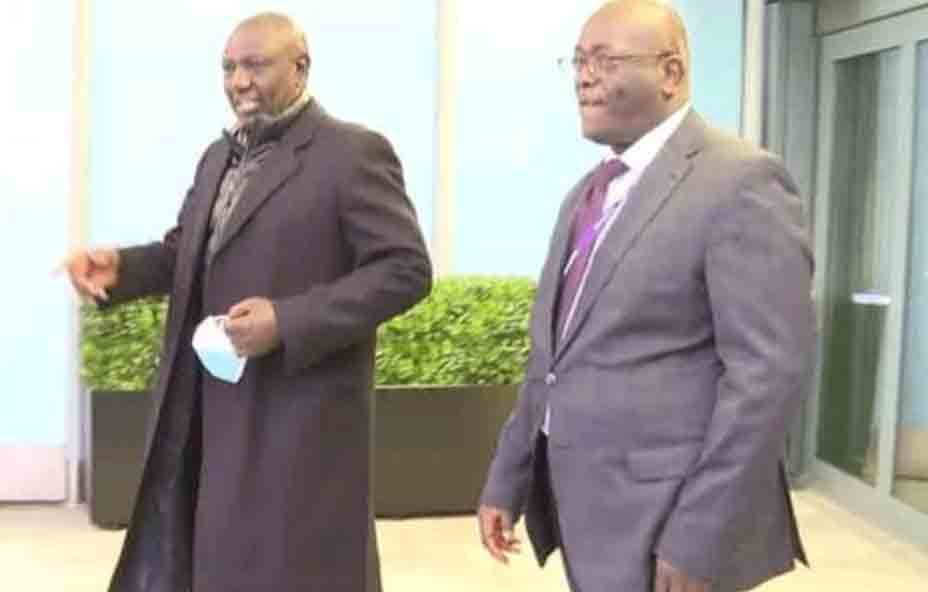 Deputy President William Ruto has arrived in London for the second leg of his foreign tour after a week in the United States.
Ruto, who arrived in London this morning, was received by the Kenyan ambassador to the UK Manoah Esipisu.
In his three-day visit, Ruto is expected to meet senior government officials, visit the National Counter Terrorism Centre and speak at the Commonwealth Secretariat and Royal Institute of International Affairs – popularly known as Chatham House.
Accompanying him are his wife Rachel Ruto, Amani National Congress party boss Musalia Mudavadi and a host of Kenya Kwanza governors and MPs.
Ruto left the country last Sunday for the US.
His US tour has sparked a storm following claims that the government was planning to rig the August 9 election.
In an interview with an American-Congolese journalist Mvemba Dizolele, Ruto opened up on how the President has been too hard on him after the 'Handshake' with ODM leader Raila Odinga.
"Democracy means that even though I don't agree with you, I should defend your right to hold a contrary view without necessarily taking any drastic action against you. So, Uhuru Kenyatta is my boss, and my good friend, although we have different points of view on matters to do with how we want to take Kenya forward." DP Ruto said.
DP Ruto has also accused the government of threatening, blackmailing, and intimidating people affiliated with him.
"There was no problem with the president's efforts to build bridges with Raila Odinga. But the things we (Uhuru Kenyatta and I) agreed upon, as forming part of the handshake, mutated into something else. We didn't discuss, for example, that it would be an exercise to kill the opposition and to kill oversight.
We didn't discuss that members of the ruling party would be jettisoned so that members of the opposition can occupy committees in Parliament," said Ruto.
Ruto added: "We didn't agree, for example, that this [handshake] was an exercise to change the Constitution. And, we didn't agree that this was an exercise to shape the president's succession."