KNBS in a spot over Sh105 million rent payout for unoccupied office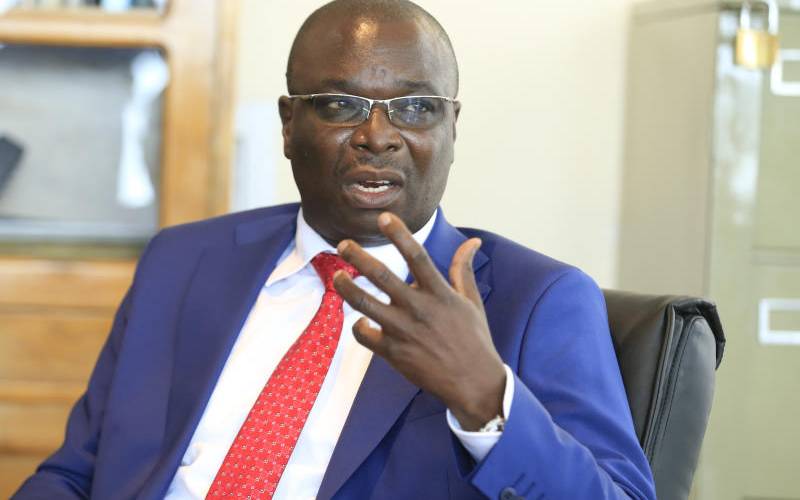 Lawmakers have launched investigations into a Sh105 million irregular rent payout by the Kenya National Bureau of Statistics (KNBS).
It has emerged that KNBS spent the money to lease office space that remained unoccupied due to delays in partitioning it.
The parastatal leased the space for Sh105,300,000 per year from January 2018, including the service charge.
A report by the Auditor General Nancy Gathungu indicates that the landlord offered a 90-day grace after the signing of the deal to allow for refurbishment of the space before occupation.
The provided grace period, however, was not sufficient for the procurement process for the contractor and subsequent completion of the works to ready the building.
"As result of a lease agreement that was skewed in favour of the landlord, the bureau paid rent for the period between October 2017 to June 2019 of Sh163,083,000 while the building remained unoccupied with no value for money achieved hence misuse of public resources," states the report.
"Consequently, the value for money was not realised on the payment of the lease amount of Sh163,083,000 between October 2017 and June 2019 when the premises had not been occupied and the bureau was in breach of law," adds the report for the year ending June 2019.
In defense, KNBS Director General Macdonal George Obudho told members of the National Assembly Public Investment Committee (PIC) that the landlord could not provide more than 90-days grace period, which is the practice in commercial property leasing.
Mr Obudho cited the procurement process for partitioning works for the delay to occupy the office space.
"The Bureau took over the office space immediately the rental contract was signed with the lessor. The tendering process for partitioning works commenced immediately thereafter as it could not begin earlier due to the fact that the acquisition of space had not been concluded," he said.
He explained that the procurement process for partitioning works were not completed within the three months' due to time taken to come up with designs as well as preparation of bill of quantities by the State Department for Public Works.
Obudho further told the committee that the process of identifying the service provider for mechanical works had to be re-tendered due to the non-responsiveness of the initial bidders.
He also blamed the delay on the main contractor after the contract was extended twice and two default notices issued by the State Department for Public Works.
The KNBS boss said they partially started utilising the office space in January 2019 for the 2019 Census preparatory activities, storage and distribution of census materials and the setting up of the Census Data Centre.