Cheetah death: A second member of 'Tano Bora' group killed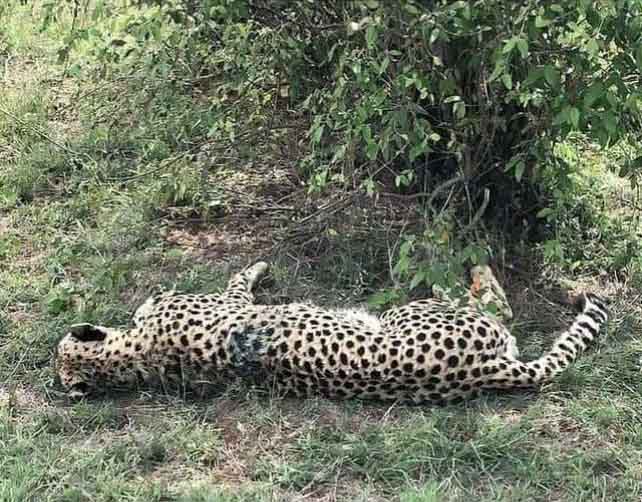 Barely a fortnight since the famous Maasai Mara Game Reserve-all-male cheetah coalition christened "Tano Bora" mauled its leader popularly known as Oldapan, the coalition has lost yet another member.
The incident at the park on Monday, followed another incident two weeks ago where the coalition mauled their leader to death.
The coalition first started by 'expelling' their leader from the group, reducing their number to only four hence the 'Nne Bora' nickname.
A day ago, another member known as Olarishani succumbed to bite injuries from an unknown attacker near Talek River.
The coalition comprising of two blood brothers and three brothers made history by being the largest and deadliest hunting cheetah coalition in the world.
News of the death of Olarishani has now put the coalition on the path of extinction, with only three members of the famed group surviving.
Big cat enthusiasts have, however, been left reeling in nostalgic memories of the group known for well-coordinated hunting skills.
While no one can confirm the predator that inflicted the fatal injuries to the Cheetah, rumours have it that it was another cheetah's bites.
Posting on the Big Cats of Maasai Mara Facebook page, Danetiu Olividiu expressed his regret over the death of the famous cheetah.
"Unfortunately Olarishani did not make it. He succumbed to the injuries," posted Olividiu, a wildlife photographer.
Catacombs Duarte, another big cat lover revealed wildlife vets confirmed that the carcass of the cheetah had bite marks believed to have been inflicted by fellow cheetahs.
It is, however, not clear whether the rest of the coalition members went rogue a second time and eliminated the second group members.
The "Tano Bora" group was famous for its extraordinary hunting skills as they could bring down big prey such as Buffaloes, Zebras and Wildebeest.
A wildlife vet who spoke to The Standard on condition of anonymity revealed the cheetah suffered back injuries believed to have occurred during territorial fights with other cheetahs and lions.
"The bite indicated that it had been bitten by a cat and not a crocodile as insinuated. We darted him and treated him but unfortunately, he succumbed 12 hours later," said the Vet.
Jack Ronko, a tour guide at the park hints at a bleak future for the once-famed cheetah gang.
"By the look of things the coalition is facing extinction. The coalition has left fond memories for northerners to cherish," said Ronko.