Prosecution opposes trader's trip to Turkey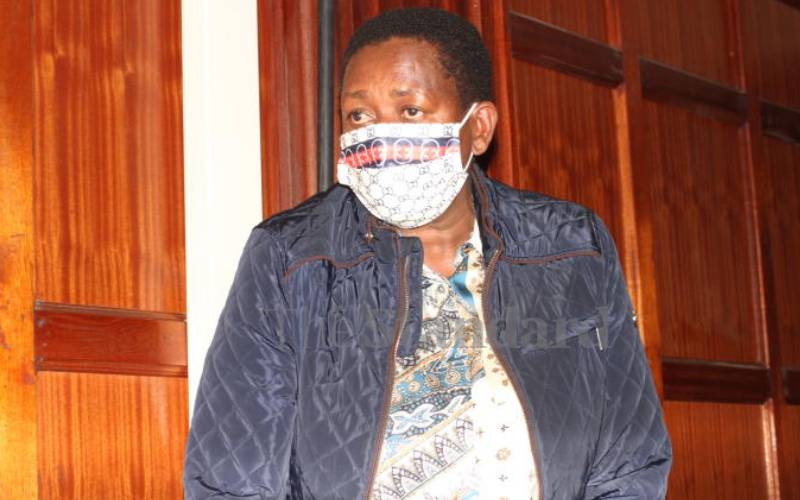 The prosecution has opposed an application by businesswoman Mary Wambui who is facing charges of evading tax totalling Sh6.7 billion to be allowed to travel outside the country.
Wambui had asked the court to release her passport to enable her to travel to Turkey to inspect the manufacture and supply of furniture of her hotel but State prosecutors Judy Thuguri and Caroline Sigei argued that it will be risky to allow her travel outside the country.
"Besides her businesses in Kenya, investigators have established that she has vast businesses abroad and is capable of living a comfortable life while out of the country. We are apprehensive she may decide not to come back and therefore defeat the course of justice," said Thuguri.
Wambui, her daughter Purity Njoki Mungai and their company Purma Holdings Limited were on December 9 last year charged with several counts of tax evasion.
The other counts stated that they failed to pay other income tax obligations totaling Sh1.6 billion between April 2015 and April 2020 and an additional Value Added Tax amounting to Sh562 million which they earned between February 2014 and January 2020.
They were released on a cash bail of Sh25 million each with a condition that they deposit their passports in court and not to travel outside the country without the court's permission.
Wambui in her application through lawyer Nelson Havi submitted that she is required to travel to Turkey for pre-inspection and approval of furniture manufacture contract between her hotel, Glee Hotel Limited, and the furniture manufacturer, Sagist Group, based in Istanbul.