AG sued over Asset Recovery Agency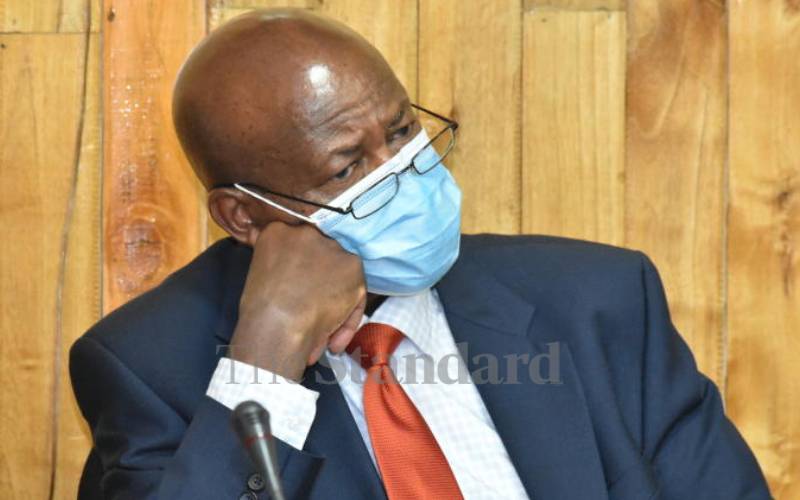 Attorney-General Kihara Kariuki is embroiled in a court battle over the appointment of a senior Navy officer to head the Asset Recovery Agency (ARA).
Kihara was sued for the appointment of Col Alice Mate to head the agency set to trace and recover proceeds of crime, graft and money laundering.
In the case filed by Commission for Human Rights and Justice (CHRJ), the AG is accused of unilaterally appointing Col Mate without competitively advertising for the position as required by law.
"The said office of the director Asset Recovery Agency is a public office and funded by the exchequer, tax payers and recruitment therein is governed by the laid down procedures on recruitment of public and or state officers," argued CHRJ's lawyer Maurice Makan.
But, the AG in his reply wants the case filed before High Court judge James Makau dismissed, arguing that it is a labour dispute and not a constitutional one.
The AG replied that the case should have been filed before the Employment and Labour Relations Court.
"This honorable court is not vested with the requisite jurisdiction to hear and determine both the application and petition. The application and petition should be struck off," AG's lawyer Ruth Wamuyu replied.
At the heart of the dispute is whether the military lawyer was competitively recruited to head the agency after the exit of the first ARA boss Muthoni Kimani in April last year.
The rights agency argues that ARA that was formerly under the AG's office is an independent agency that should have a board as directed by the High Court judge Patrick Otieno on May 5, 2020.
The judge was of the view that the agency's boss should not be the only person to run it. "I hold the view that an individual ought not to be the soul and mind of the institution," Justice Otieno ruled.
He directed Kihara to correct the situation in order to end the perception that the ARA director runs and controls the agency.
The human rights lobby now the court to find that she cannot hold the office or discharge its mandate.
The case will be mentioned on March 2.