Bury or cremate? It is the burning question for some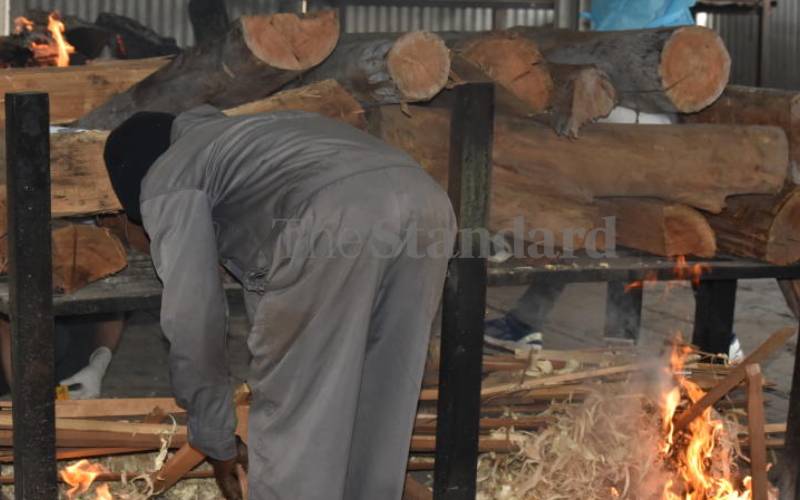 When news broke that former Attorney General Charles Njonjo had died, many were looking forward to an elaborate funeral service and a befitting burial for a man who had made history as the country's first African Attorney General. He was also a former MP, a former minister and had played a big part in the politics of yesteryear.
It therefore came as a surprise when Njonjo was cremated just four hours after he died on January 2. That was his wish. He wanted to be cremated immediately to avoid any fanfare at his funeral.
Njonjo joins a list of people who expressed a wish to be cremated.
During Njonjo's cremation at the Kariokor Hindu Crematorium in Nairobi, his son-in-law Carey Ngini said he had left clear instructions that he did not want funeral-related fanfare.
Njonjo's choice has continued to elicit debate, with those who believe in afterlife finding it hard accept cremation.
Prof Halimu Shauri, a Sociologist at Pwani University of Kenya, termed cremation a borrowed foreign culture, which is perceived as 'painful'.
"Cremation is not yet contextualised in the African setting and people feel like the body hurts when being burnt. We are yet to come to terms with it. It will take us time to be able to accept cremation despite the advantages associated with the practice, "said Shauri.
According to the sociologist, Africans believe spirits of the dead live in the afterlife and that they would not be appeased when their bodies are burned.
"Practices of disposing bodies are clear in the African traditions because death is about culture and spirituality. African traditions indicate that a person does not die completely and they continue to live in the afterlife. It would be interesting if the spirit is alive and you burn the body where the spirit was once domiciled," said Shauri.
In most communities, the belief in the afterlife is still strong today.
For instance, in Kikuyu culture, burials were designed in a way that, in the grave, the body was set in a sleeping position facing the homestead. It was believed that if the dead person "came back' they would not have to struggle to trace their home.
According to Kikuyu elder Muthamaki Kariuki modernisation has eroded African traditions. For instance, the Kikuyu threw the bodies of the poor into the forest while the rich and those who held positions in the community were accorded burial rituals.
The elder explains that those who belonged in the groups of the athamaki (kings), itonga (the rich) jamba (warriors), and andu ago (the prophets) were accorded decent burials.
"The poor were left in the forest and hillside since burials were often an expensive affair in view of all the rites that had to be paid for in goats and rams; the poor could not afford," said Kariuki.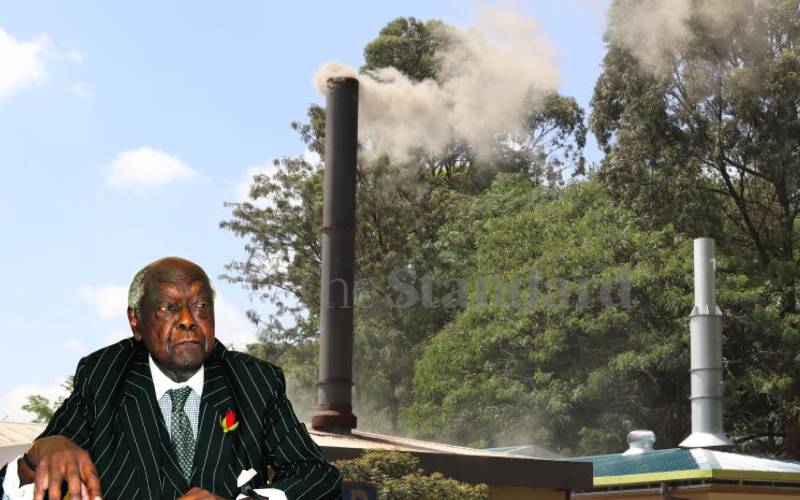 Certain rituals were practiced by the family of the deceased and elders which included careful wrapping of the body with skins of sheep and a he-goat.
Mukungugu tree was planted on top of the grave to support yam tendrils which signified descendants' productivity'. Women who were considered accomplished were also buried in fanfare by their sons. A banana tree was planted on the grave to signify fertility and abundance of food.
"The rite of wrapping the body needed to have goats slaughtered which the poor could not afford. The community feared death. The poor were either thrown to the hyenas in the forest or left to be devoured in their huts," said Kariuki.
Other communities such as Turkana relocated from their homes after the death of a family member
Shauri noted that what matters most is an individual's wish on how they want to be treated in death.
"The world has changed to a point that you only matter to yourself. We must recognise diversity of beliefs, wish and thoughts and we must accept that people have freedom to go for different cultures. If someone wants to be burnt or thrown into the ocean after they die, grant their wish as long as it does not affect your beliefs," he added.
The sociologist's sentiments were echoed by Bishop David Oginde of Christ Is The Answer Ministries (Citam). He stated that how bodies are disposed of speak of the honour and dignity the person was given and what Christians believe about life and death.
"Cremation is not a Christian thing and it has never been associated with the Christian God. However people are trying to Christianise it and that does not make it right," he said
The bishop added that there are numerous biblical instances on how Christians should handle bodies.
"Burning of bodies was only witnessed during wars. It was done by enemies as a way of punishing," he added.
"Jesus Christ himself was buried in a borrowed tomb. He was not burnt. People are talking of scarcity of land but Jesus did not have land but he was buried. Burning of bodies is only told to be done in hell during the Final Judgement for people who did not live by God's will," said Oginde.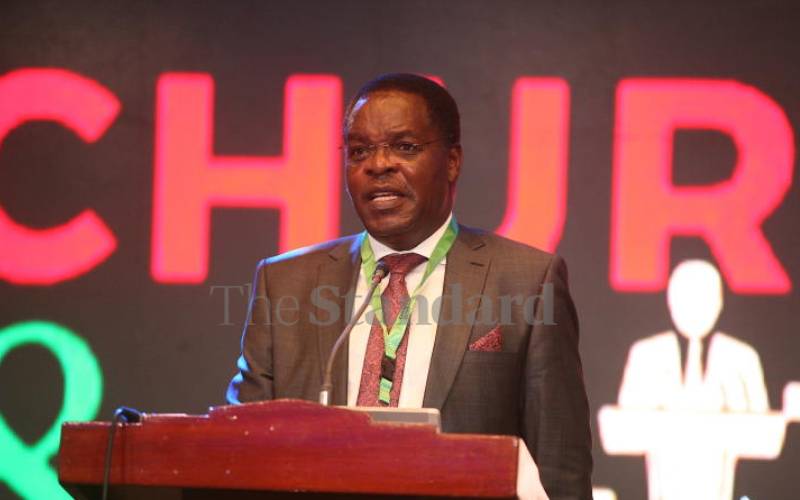 The cleric noted that treatment of the dead remains a personal choice.
Supreme Council of Kenya Muslims (Supkem) national chairman Hassan ole Nado said the way bodies are handled is based on beliefs about the body.
Nado said cremation is considered disrespectful in Islam, adding that burning is seen as inflicting pain on the body.
"It's only God who can punish by fire. Cremation is something that will never happen in Islam and it's not an option we can even talk about -it is unacceptable," Nado.
According to the Supkem leader, dead people are considered sacred and hence they should be buried in the shortest time possible.
In Islam, the burial rites are the same regardless of one's standing in the society.