Dusit complex to be auctioned as court battle ends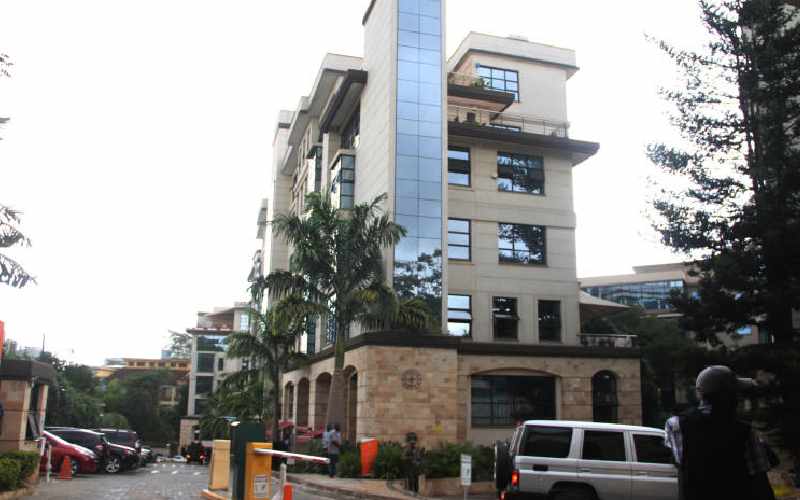 Finally, the DusitD2 complex is being auctioned. This brings to an end a bruising decade-long court battle on the ownership of the property on 14 Riverside Drive in Westlands Nairobi.
Moran Auctioneers said in a local daily yesterday that the mixed-use development will fall under the hammer following a court ruling issued on January 5, 2021.
This decree paved the way for the 2.093 hectares property to change hands from Cape Holdings Limited to Synergy Industrial Credit Limited.
"The development shall be sold either as a whole or based on blocks/offices to a single buyer or multiple buyers for those interested to buy blocks or floors," said Moran Auctioneers.
Cape Holdings was supposed to sell part of the mixed development complex with a high-end hotel, a residential wing and an office block to Synergy Industrial Credit Limited at the price of Sh750 million.
However, court documents showed that Cape Holdings failed to transfer the said property to Synergy Industrial Credit.
Eventually, an agreement was reached for the purchase of two blocks within the prime 14 Riverside Drive Complex, that also hosts the DusitD2 Hotel.
The mixed development comprises five office blocks, a five star hotel with a swimming pool, a parking silo, food court and cafeteria with garden sitting areas and a high-security gate house with all security protocols and backup generators.
The Supreme Court ruled in favour of the creditor at almost every turn, including on March 25, 2021, when it allowed Synergy to claim Sh4.4 billion and interest at 18 per cent from Cape Holdings.
But even with a determination from the highest court in the land, Cape Holdings challenged the decree issued at the Supreme Court alleging insolvency and getting itself into administration.
This was done through introduction of a third party into the ten-year debt, I&M Bank, an institution that had been a banker for both parties.
Less than a month after the decree had been made, I&M Bank, as well as Cape Holdings, created a debenture of some Sh2.5 billion and the bank proceeded to appoint an administrator named in court documents as Ms Vruti Shantilala Shah.
Effectively, this meant that the order to pay the Sh4.4 billion debt to Synergy Credit as ordered by the courts could not be done by Cape Holdings.
The property has been under a caveat since September of 2011.
"The whole world, including the bank was thereby forewarned about the suit property. With such a caveat, that property was not free to be given as a security," Justice A Mabeya said in his latest ruling from the High Court.
In addition, the court heard that there was no evidence presented by Cape Holdings to support its insolvency claims.
"There was no averment that the company had defaulted in its obligations. There is nothing to show that the company was on the verge of collapsing financially to warrant its being placed under administration.
"What triggered the administration was that an order had been issued and served on the bank in April 2021," Justice Mabeya said.