JSC asks court to dismiss Judge Kantai application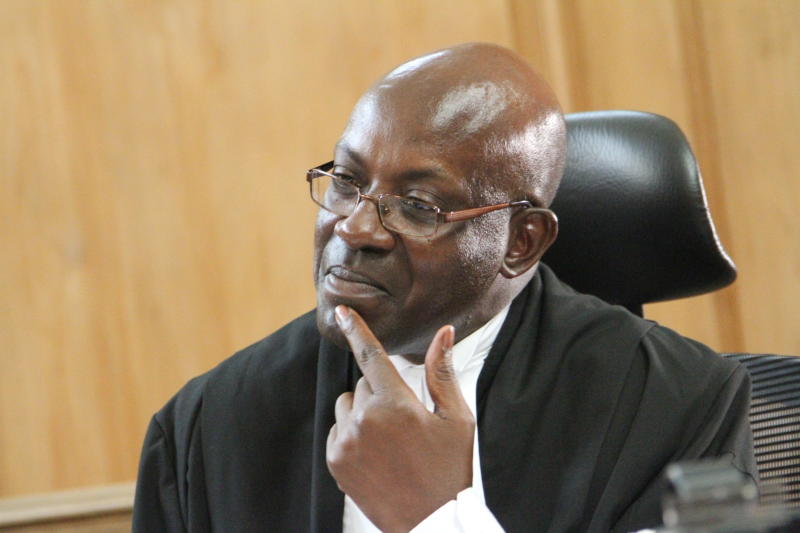 The Judicial Service Commission (JSC) has urged the High Court to dismiss an application by Appellate court judge Sankale Ole Kantai to stop hearing of two petitions seeking his removal him from office.
The commission in its reply to Justice Sankale's case argued that he had jumped the gun as it is yet to determine whether it will allow his last year's request to suspend the hearing of the petitions.
The petitions are filed by activist activist Okiya Omtatah and late Tob Cohen's sister Gabriel Hannah Van Straten.
JSC's lawyer, Charles Kanjama, argued that removal proceedings are independent from either civil or criminal cases and can proceed concurrently.
"The respondent is also concerned that the case is violating the doctrine of exhaustion," he said.
"The respondent has not been given an opportunity to consider the petitioner's letter dated December 1, 2021 and to have the respondent give its determination on the matter."
Justice Kantai argues that the petitions are similar to a reply filed by John Gachomo, a senior DCI officer, in a separate case he filed before the High Court seeking to block DCI from arresting or charging him.
"I am appreciably apprehensive that the petitions filed at the Judicial Service Commission are solely based on the replying affidavit of John Gachomo sworn on September 20, 2021. They are a collateral attack over the decision of the Director Public Prosecution (DPP) not to charge me as aforesaid," argued Justice Kantai.
His lawyer, Peter Wanyama, said that owing to the ongoing case against DCI, it would be unfair for the JSC to proceed with the two petitions, which are allegedly relying on the same facts.
"Pertinently, if JSC adjudged that there is sufficient evidence to remove the petitioner from office on account of allegations deposed in an affidavit which have not been verified by a court of law, the integrity of the proceedings in the aforesaid petition will be greatly undermined," he said.
The court heard that on June 9, 2021 Senior Assistant DPP Victor Mule wrote to the Inspector General of Police Hillary Mutyambai detailing the gaps the ODPP had identified in the file submitted by DCI.
Mule in his letter informed the IG that although the agency said the judge forged directorship documents, there was no evidence in the file to collaborate the same.
He said that DCI alleged that Cohen's widow sent a text message to the judge planning the murder but the probe agency never proved this in its file recommending charges against the judge.
"There is no cogent evidence to prove that the conversation between the suspect and Wairimu on the day of the murder and on the subsequent days centered on the planning of the murder and concealment of the offense as concluded by the DCI," Mule wrote.
He said DCI did not adduce evidence to show the judge helped Cohen's widow Sarah Wairimu craft her statement.