Calls for resettlement of Mau evictees and peaceful election during Salat's mother burial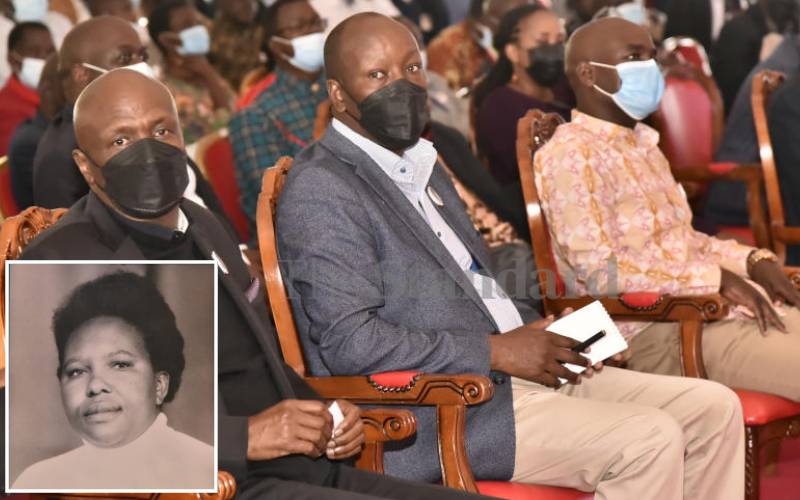 Calls to have people evicted from the Mau water tower resettled took centre stage during the burial of Kanu Secretary-General Nick Salat's mother, Elizabeth Chepkoech Salat, in Bomet yesterday.
Earlier, the leaders differed politically, only for Baringo Senator Gideon Moi to call them to order.
The senator urged the leaders to unite and address the suffering of the over 10,000 people evicted from Mau in 2019.
"I just want to tell you going forward, know one thing we have friends and our children who are suffering. They are people evicted from the Mau. I appeal to the leaders here, and those listening to us, let's unite and address their issues," he said.
Gideon said the suffering of the people should be addressed before next year's elections.
Steering away from politics, he said he will not go asking for votes but assistance to have the issues of the evictees addressed.
He reminded the leaders that in the end, they will be remembered by their deeds and not mere words.
He reiterated the need to ensure the Kalenjin community is part of the next government.
Elizabeth died on December 19, at a Nairobi hospital after being hospitalised for three weeks.
Governors Lee Kinyanjui (Nakuru), Hillary Barchok (Bomet), Nakuru Deputy Governor Erick Korir, Chama Cha Mashinani party leader Isaac Ruto and nominated MP Wilson Sossion joined the family in bidding farewell to the late Elizabeth.
Also present were Bomet Senator Christopher Langat, Kanu National Executive Council members led by lawyer Gordon Ogola and the party's organising secretary Abdulrahman Bafadhil.
The late Elizabeth was described by her children as a disciplinarian and a mother, who gave it her all to ensure her children and the community at large had the best.
She was married to the late Isaac Salat, who in 1974 was elected Bomet MP.
The Baringo senator described Elizabeth as a mother to all.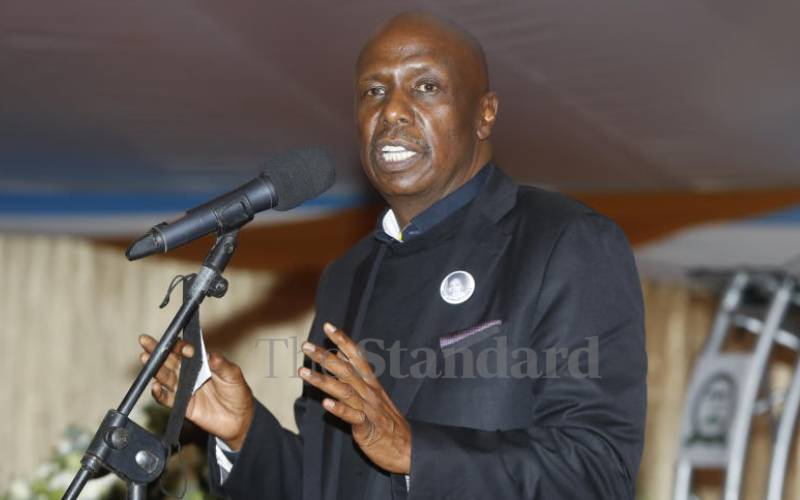 "We feel the pain. You had a formidable mother, respectful and God-loving. I remember when she was in hospital after the accident and I went to see her. We talked, laughed and sang. What touched me was her love for God and her children," Gideon said.
Governor Kinyanjui said the Mau issue is a problem affecting Nakuru and other counties and needs to be settled once and for all.
His deputy said he was glad the issue was raised, adding that leaders should speak more about it.
"I am happy that the issue of Mau has been raised. We need to hear people speak about it. We cannot speak about 2022 while our people are suffering. Let's pray for them," said Korir.
Ruto supported Gideon, saying the residents should be given a fair compensation.
"I agree we need to sort out the Mau question. I am not saying they go back to the forest but they are given fair compensation," Ruto said.
Barchok called for a peaceful election period.
"Let's do our politics in peace, we may differ in opinion, yes, but we are still friends and need the best for our people," he said.
The governor called on leaders to respect the people and tell them the truth.
"Those voting are not children to be deceived with false promises, let's give possible promises and promise what we can deliver," he added.
In his tribute, Salat said as a family, they were celebrating the life lived by their mother.
"My history with mum is long. I benefited from her beating. Thank you mum for the discipline," Salat said.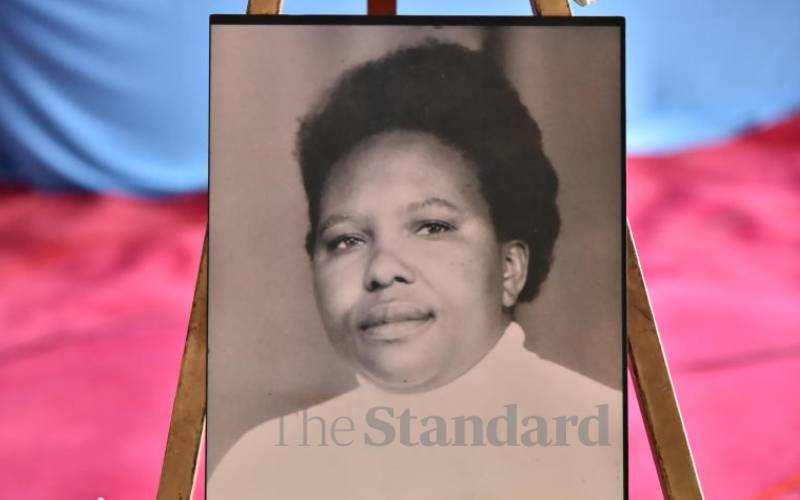 Sossion said Bomet was celebrating a matriarch. He said it was time to deal with the real issues facing the people. The leaders also called for free, fair, and peaceful elections.
Governor Kinyanjui said all leaders seeking elective positions should ensure their campaigns are issued based. Kinyanjui said it was sad that every election circle, a section of the region in the country is treated as a violent hot spot to the detriment of economy and coexistence.
The governor said the coming elections should be different and everyone should be allowed to campaign freely without fear.
"Nakuru and other places in Rift Valley have always been mapped as hotspots and we want that perspective to change. Peace should prevail throughout the period," he said.
He said leaders should focus on selling their agenda and not inciting communities so that we can move forward as a country.
Sossion said the campaigns should be issue-based and no politician who has no issues should be tolerated.
"Kenya's politics has matured and we want to see a peaceful transition in 2022," said Sossion.