How Christmas Eve murders over schools were planned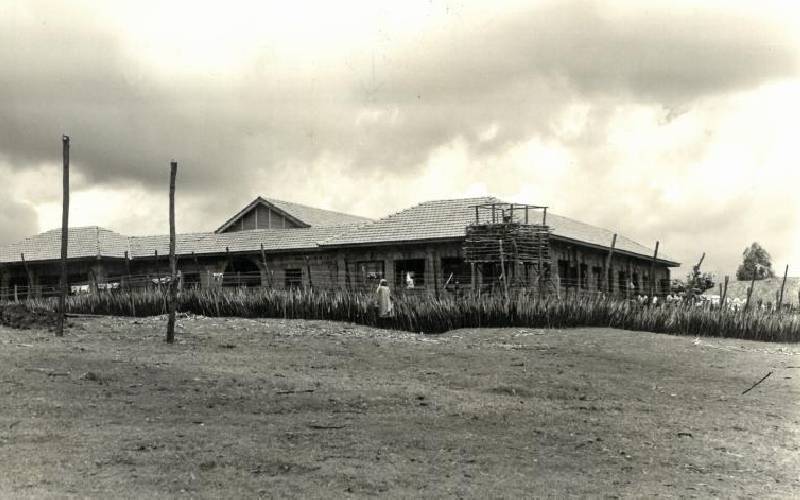 On Christmas Eve in 1952, nine people were hacked to death in the sleepy village of Aguthi, South Tetu, in Nyeri.
Their crime was opposing the establishment of indigenous schools. The plot to kill the nine; Richard Muhogo, his relative Mbathia and his daughter; Kori Ruingi and his wife Wanjiru, Ndegwa Mugo and his unidentified wife, as well as Douglas Kagorani and Stephen Ngahu was hatched the previous day.
The murder conspiracy was held at the home of Samson Gachura, a militant proponent of African independent schools. Before gathering at Gachura's home, an oath was first administered.
A teacher kept records of the oath-taking, promising that those whose names were in the book would be entitled to grants of land after Africans regain freedom, according to David Anderson in Histories of the Hanged. "Gachura told those summoned to his home that evening that time had come to act upon the oath. Their schools had been closed and property forfeited. He blamed those who had betrayed them by giving information to the government. Five Aguthi elders were mentioned by name," wrote Anderson.
The five men were all senior members of the Church of Scotland. All were said to have worked against the interests of independent schools. They had also refused to take the oath. The meeting resolved that all of them be killed.
During the second meeting the next day, specific people were picked to lead the attack on the victims. The group resolved to carry through their plot later that same night of Christmas Eve.
The five homesteads were attacked simultaneously, at around 8pm. Dozens of men armed with spears and machetes stormed Muhogo's home, where they found the church elder talking to Mbathia, his relative. They forced the man into the house and hacked him to death. On their way out, the attackers killed Mbathia and Muhogo's daughter.
The same fate befell Kori and his wife Wanjiru, who died together at the entrance of their homestead. Mugo was similarly murdered in his bedroom while his wife was slashed to death in their kitchen. Kagorani and Ngahu were also victims of the attack after their respective homes were raided.
Five days later, Wamangi Wahome, a young man, spilled the beans on how the murders were planned. "He confessed to having participated in the attack on Richard Muhogo, and named more than a dozen people who had attended the meetings at Gachura's home, describing in considerable detail what had taken place," wrote Anderson.