Christmas Covid blues as government puts its foot down
NATIONAL
By Nancy Nzau | Dec 23rd 2021 | 4 min read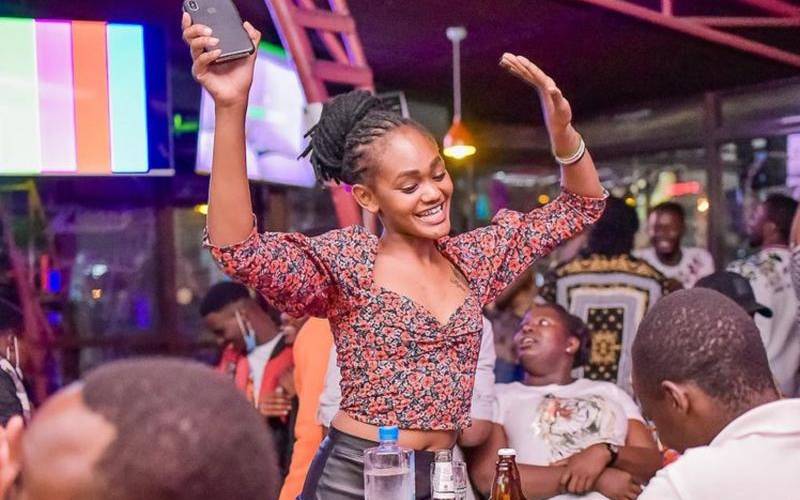 In a matter of 10 days, the positivity rate of Covid infections in Kenya has increased five-fold, triggering the government to take stricter mitigation measures over the festive season.
From a positivity rate of five per cent on Jamhuri Day (December 12), the rate was about 30 per cent last evening. In between, it surged from 6.5 per cent on December 13 to 11.5 per cent the following day before shooting to 16 per cent on December 16.
And then on December 17, the rate clocked the 20s percentage and began to shoot on a daily basis until yesterday's 29.7 per cent.
Yesterday, Health Cabinet Secretary Mutahi Kagwe said the government was putting down its foot on vaccinations. Consequently, proof of vaccination will now be required in all organised events and public service vehicles (PSVs).
"You may not be able to board a PSV back from your destination if you are not vaccinated," said Health Chief Administrative Secretary Dr Mercy Mwangangi on behalf of Kagwe.
Proof of vaccination will also be required to be allowed to access public spaces, including museums, parks, clubs, theatres, banking halls, hotels, weddings, funerals, fairs and in government offices.
With the merry-making and travel that usually accompanies the festive season, there are fears that the rate of infection could shoot even higher, triggering stringent mitigation measures in the new year.
On Monday when the infection rate hit 29.6 per cent, Inspector-General of Police Hilary Mutyambai discouraged Kenyans from travelling over the festive season, saying infection numbers were not encouraging.
"It is clear we are not off the hook yet as far as Covid is concerned. I would like to see us celebrate the festive season when we are healthy. It will be good if you can celebrate the festive season from where you are," he said.
Earlier this week, Kagwe confirmed that the highly contagious Omicron variant is propelling Kenya's fifth wave of Covid-19 infections, citing a 77 per cent sequence match across new ases.
"In every four people, one is positive for Corona. Kenyans misinterpreted Kemri's report that there's a flu outbreak," says Victor Ng'ani, the founding chairman of Kenya Medical Practitioners Pharmacists Dentists Union.
"Kenyans who catch the flu-like symptoms should assume it's Covid until it is ruled out, rather than assuming it's flu only to find it's Covid. We should be on guard. Many patients who have come to me with flu-like symptoms are turning out to have Covid-19," said Ng'ani.
Perpetual lockdown
But because economic experts have established that life on perpetual lockdown is not sustainable, public health experts advise using a basic "harm-reduction" approach, which includes alternatives which while may not entirely eliminate risk, can minimise exposure to the virus.
The experts say despite the surge in Covid-19 infections, there are fewer deaths and fewer hospital admissions. This is partly attributed to mass vaccination and increased awareness.
Still, people must continue to observe the basic hygiene, maintaining social distance and avoiding unnecessary interactions.
"Simple measures such as washing hands frequently can make the difference between life and death. It is important that people keep away from high risk situations to prevent a further surge in infection," says Dr Dorothy Aywak, secretary of the Hospital Pharmacist Association of Kenya.
Over the festive period, people are advised to avoid overcrowded indoor spaces, and social gatherings like funerals and bashes.
Yesterday, Health ministry said every individual seeking services from government offices will be required to provide proof of Covid-19 vaccination.
Visitors travelling from Europe will also be required to show proof of vaccination before entering the country.
Dr Mwangangi said the guidelines were developed by a team of National Emergency Response Committee on Coronavirus.
The measures were announced last month by Kagwe, who said they would be effective from December 21.
The Ministry's directive comes barely two days after a court stopped its implementation.
The court orders have been overruled by the Public Health Act, as the pandemic continues to infect more Kenyans.
The directive comes when a majority of Kenyans are planning to travel for Christmas and New Year festivities.
It's also two weeks shy of the deadline set to vaccinate 10 million people in Kenya and 27 million by 2022.
The Ministry's acting Director General Dr Patrick Amoth said all travellers must show proof of negative PCR test upon arrival, 72 hours before travel.
"Omicron variant is the most dominant variant right now. On December 7, 76 per cent of samples were Omicron, 18 per cent were delta variant. Ten days later, all samples were positive for Omicron," said Amoth.
Covid-19 Vaccine Taskforce chairperson Dr Willis Akhwale said challenge in uptake of the vaccines depended on the region.
[Additional reporting by Mercy Kahenda]