Reformed bandits to get loans under peace drive
NATIONAL
By Edna Rono | Dec 22nd 2021 | 2 min read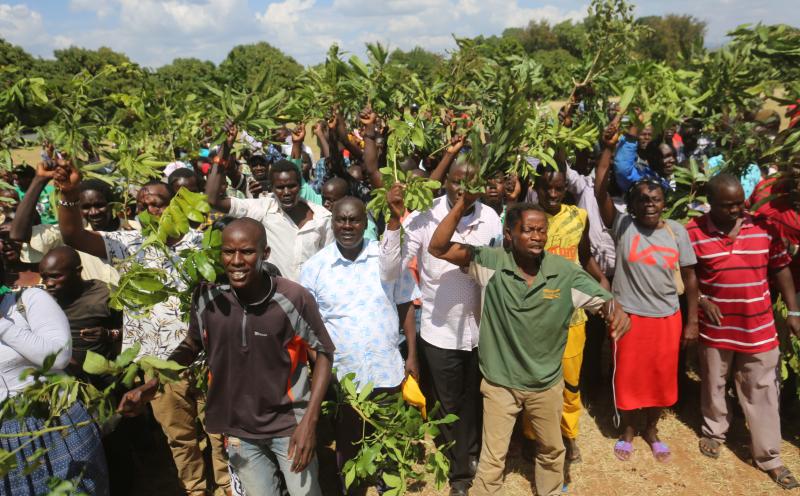 Former cattle rustlers in Loima, Turkana, are among those set to benefit from business loans courtesy of a programme initiated by the National Drought Management Authority.
The programmes aim to bolster peace at the Kenya-Uganda border by giving the beneficiaries an alternative means of livelihood.
The authority's Assistant Director for Drought Resilience Abubakar Muamun said they would support reformed residents who have chosen trade instead of banditry.
"These groups are going through the final stage of capacity building and are ready to receive the asset for stock grants early next year," he said.
Mr Joseph Moit, a reformed cattle rustler, praised the project, saying he can now contribute to society positively through business.
He regrets having been involved in planning and executing raids and retaliatory attacks for more than 10 years.
"I was a cattle rustler. It was not easy because the probability of being killed or killing someone was always high. I did not like cattle rustling but I got involved in it for lack of an alternative," said Moit.
He added: "Since I joined the initiative, I've learnt how to do business. Today, life is different for me and my family. I am now an active member of the local business community."
"The authority has been organising peace meetings where we discuss alternative means of earning a living. I was touched by stories of those who had been victims of atrocities of cattle rustlers, who included children and women. I felt doing business was a better option," Moit added.
He went on: "I felt so ashamed. I decided to lead my group of cattle rustlers to the neighbouring territories to ask for forgiveness and seek peace. It's been five years now since I joined the programme. People can now trade and interact freely"
Lorengkippi chief Nathan Ekal said peace is slowly returning to the area. "The authority has organised several peace meetings and the situation has improved. Locals are now sharing pasture and water points, things we would ordinarily fight over," said the administrator.
Mollen Onderi, the county director of Gender and Youth Affairs, praised the reformed warriors for abandoning the vice.