Kenyans warned against travelling to curb Covid-19 spread
NATIONAL
By Jael Mboga | Dec 20th 2021 | 2 min read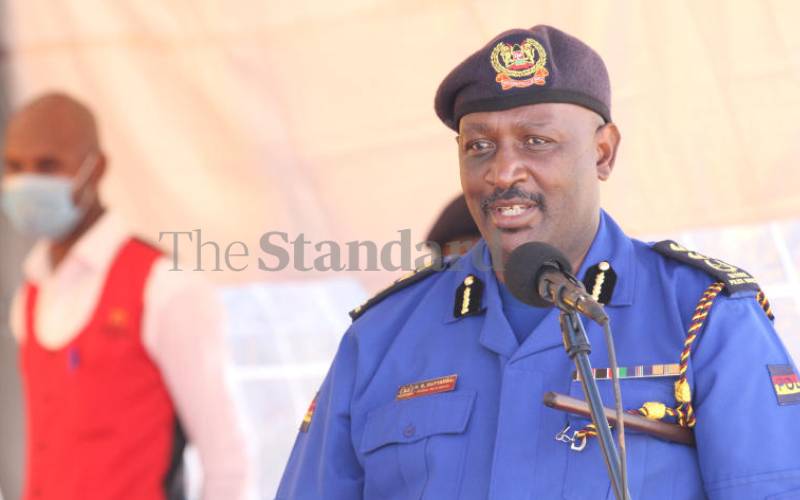 Kenyans have been urged to stay where they are in the wake of increased Covid-19 spread.
Inspector-General of Police Hilary Mutyambai said constant travelling will hurt gains made in curbing the spread of coronavirus.
His comments come at a time when Kenyans are travelling for festivities across the country.
Mutyambai said there is a need to observe health protocols, even if one has been vaccinated fully or partially.
The government has warned of ongoing community transmission of the Omicron variant in the country following the confirmation of 27 cases of the highly transmissible strain in the country.
Twenty-five of these cases have no recent international travel history, this, coming at a time when the country's positivity rate has risen to 23.0 from 22.4 per cent Friday.
The country is witnessing the fifth wave of the coronavirus pandemic, Kenyan scientists have warned.
Data by the Ministry of Health reveals a rise in infections in the past two weeks and experts have attributed surging cases to the more transmissible Omicron variant, failure to adhere to public health containment measures, and the Delta variant that is still dominant.
Matilu Mwau, Deputy Director at Kenya Medical Research Institute (Kemri), said although Delta is still the most dominant variant, Omicron is more infectious and with time, it might be more widespread.
Kenya reported its first Covid wave in August 2020, with an average of 700 cases and 14 deaths a day.
Three months later, the second wave was reported with an average of 21 deaths per day.
The third wave was reported in March this year when about 21 deaths were recorded per day.
A fourth wave was documented on July 1.
Kenya launched its vaccination drive on March 5 and has received about 23 million doses of various vaccines.
Speaking to the press earlier today, IG Mutyambai said stringent measures have been put in place to boost security and all police officers on leave were recalled.
Any suspicious activity should be reported to 999, 112, or 0800722203.
Kenyans were further requested to be vigilant and cooperate with the police.