DPP in bid to extradite fugitive wanted over money laundering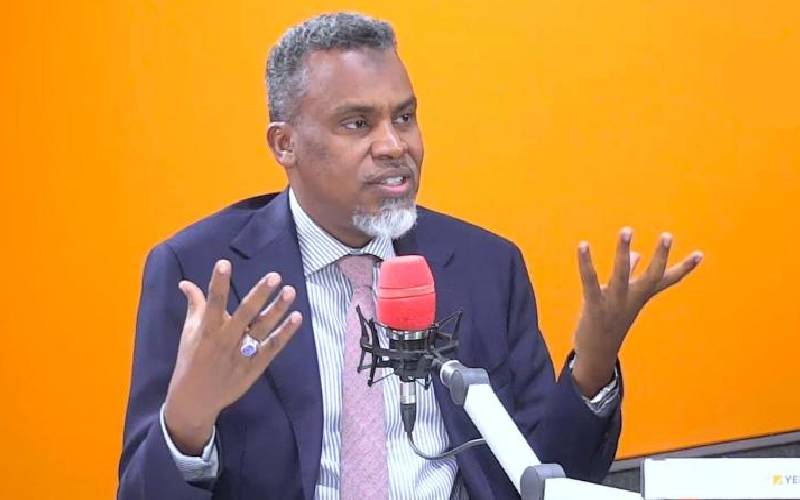 Director of Public Prosecutions (DPP) Noordin Haji (pictured) has filed an application to extradite to the US a Kenyan fugitive wanted over claims of laundering more than Sh128 million.
Abdulrahman Imraan Juma is alleged to be part of an international gang that conspires to commit wire fraud, money laundering and aggravated identity theft by targeting unsuspecting businessmen who are in need of loan facilities. The DPP, through senior state prosecutor Catherine Mwaniki, asked the chief magistrate in Nairobi to allow him extradite Juma to face the charges as requested by the US Department of Justice.
"We are signifying the court that a requisition for Juma's extradition and surrender has been made and requires the court to issue a warrant for apprehension and extradition of the fugitive who is accused in the United States District Court for the Central District of California," said the DPP.
According to documents filed in court by the DPP, Juma is alleged to be part of an international syndicate that involves accomplices in the US, Nigeria and Kenyan law firm.
In the charges against Juma filed at the US District Court for the Central District of California, he is facing 61 counts of money laundering, conspiracy to commit wire fraud and aggravated identity theft.
The documents alleged that Juma's accomplices would identify businessmen based in the US and Qatar and hoodwink them that they could offer loans worth millions of shillings.
Once the victim was identified, the accomplices would introduce them to Juma who would in turn falsely claim that he would provide the loan through his company in Kenya.
In one instance, the documents showed that Juma promised a Qatari businessman that he could organise for him $15 million (Sh1.6 billion) after which he was allegedly paid $314,450 (Sh35.5 million) then went underground.