When Idi Amin called on Kenya to train Uganda's police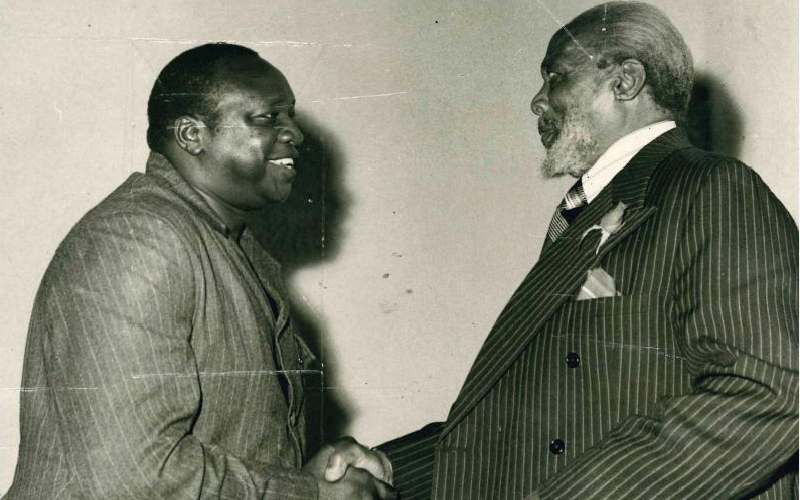 After toppling President Milton Obote on January 25, 1971, Idi Amin requested Kenya to assist in training Uganda's security agents.
Amin wanted officers attached to the Criminal Investigations Department and Intelligence unit trained. Upon grabbing power, the new president realised his predecessor did not have professional police and intelligence officers.
Obote had heavily relied on tribesmen from his Lang'o community who were part of his inner security. It is believed one of the reasons he was ousted was his trust of the untrained officers.
Although Kenya did not approve of military coups, it welcomed Obote's ouster, according to Bart Joseph Kibati, a retired senior Intelligence officer.
Nairobi silently warmed up to Amin because of Obote's socialist leanings and his closeness to opposition leader Jaramogi Oginga Odinga who had fallen out with President Jomo Kenyatta.
Two officers, Simon Wathome from Special Branch and John Bell of CID, were dispatched to Kampala for a year to restructure the Uganda Special Branch and CID.
Wathome and Bell scouted for the best policemen and put them on a crash training programme at the Kenya Special Branch Training School based in Nairobi's South C. Some 60 officers who formed the core of Uganda Special Branch were trained.
However, the co-operation did not last long after Amin suddenly laid claim to part of Kenya.
"Later, Kenya was to regret this co-operation as Amin became an embarrassment and a threat to stability in the region," says Kibati in his autobiography, Memoirs of a Kenyan Spymaster.
Amin, who preferred to be called "His Excellency, Field Amin Dada, Life President of the Republic of Uganda, Professor of Geography and Conqueror of the British Commonwealth", in February 1976 claimed all territory west of Lake Naivasha belonged to Uganda.
As relations between the two countries soured with Jomo vowing he would not cede an inch of Kenyan soil, almost half of the Ugandan officers who had been trained in Nairobi were eliminated, says Kibati.
"Amin had no shame in deploying some of the officers we had trained in Nairobi on spying missions. While some defected to Kenya, others were helpful as double agents," says Kibati. After months of hostilities, a truce was reached in August 1976 when Kenyatta and Amin signed a memorandum of understanding.