People living with disability to get special IDs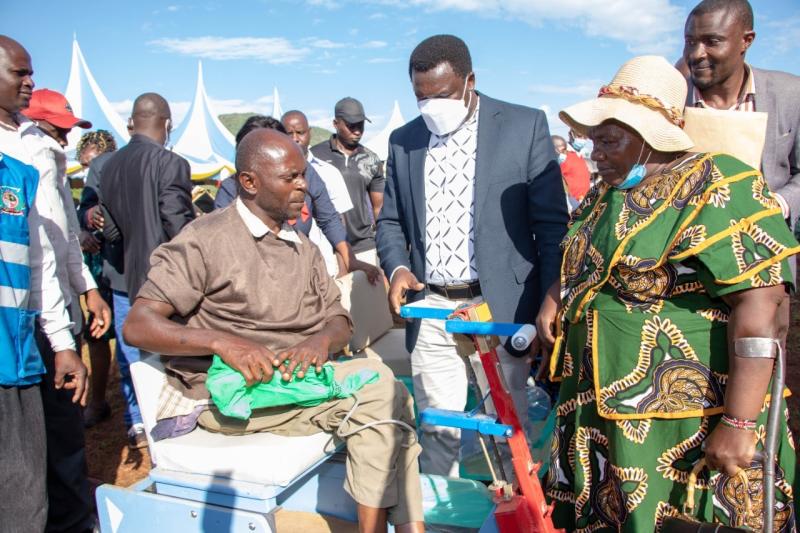 The county government is making its own special identification cards for people living with disabilities, Governor Muthomi Njuki has said.
Speaking at Kathwana town during the International Day of Persons with Disabilities on Friday, Mr Njuki said the special cards will ensure the disabled can access services they need to improve their lives.
"We will use the available technology to identify people living with disability. The special card will be used in Tharaka Nithi," said Njuki.
According to the governor, disabled people continue to suffer for lack of an effective identification tool, hence his decision to start a new registration programme.
He further dismissed the national government's registration programme, saying that fraudsters were hacking it and making fake identification cards for the vulnerable group, therefore denying bona fide members important services.
Njuki said persons with disability should not pay taxes in markets, adding that with the special identification card, they will also be able to access services at health facilities without paying consultation fees.