Hope for Kenya students as Canada promises to re-look into immigration practices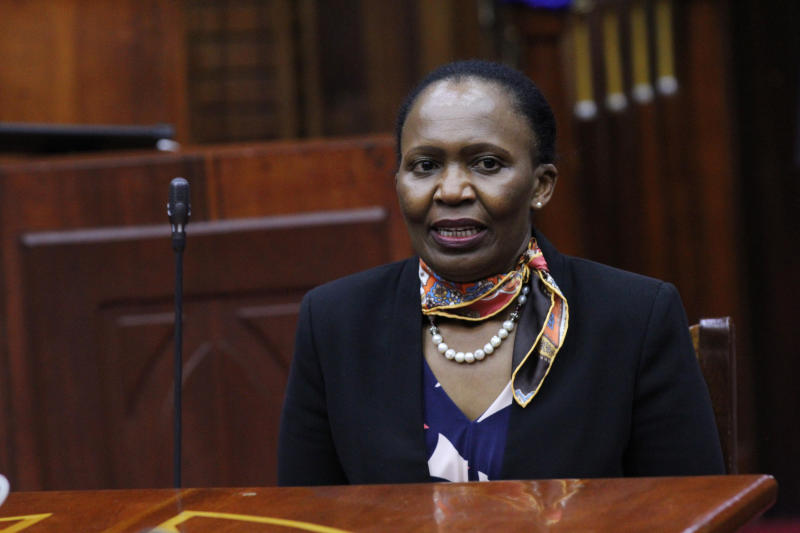 Canada's recent admission on the issue of racial discrimination with regard to immigration approvals has lit a glimmer of hope to Kenyan students seeking to further their education in the North American nation.
Earlier this week, new immigration Minister Sean Fraser is reported to have promised to "personally look into" biases that have pervaded the approval system to the disadvantage of some countries.
The admission came as Kenya, through its mission to Canada headed by Ambassador Immaculate Wambua, is understood to be placing premium on restoring to optimum the bilateral relations between the two countries as they relate to education and knowledge sharing.
With the balance of trade hugely in favour of Canada- Sh1.2 billion Kenya exports to Canada and Sh4.5 billion imports to Kenya in 2020- Kenya is seeking to complement trade with education and knowledge-sharing opportunities for its youthful population.
"There's no secret that over the course of Canada's history, unconscious bias and systemic racism have been a shameful part of Canada's history over different aspects of the government's operations. One of the things that we want to do is make sure that … this kind of unconscious bias doesn't discriminate against people who come from a particular part of the world," the minister was reported as saying.
Fraser, a lawyer by profession, was appointed immigrations minister last month, October 26.
While the minister sounded convinced that the department was not consciously discriminating against some countries, he was still willing to re-look at the department to ensure no other factors come into play in approvals except those allowed under the law.
"It would be silly if I were to stand here and say that in a department of 11,000 people, if you look at the different operations of IRCC, to say that there is no discrimination," he added.
IRCC is the Immigrations, Refugees and Citizenship Canada, the department responsible for those affairs in the country.
The minister admitted that there is a big distinction between "what should be and what is," expressing the need to constantly be looking to make sure that the public has faith in the system.
His office later said the minister was determined to eradicate racism in the department. A report published by IRCC earlier this year talked of racism in the department, with a team leader said to have loudly declared that colonialism was good, questioning why natives didn't stand up against it.
Also, the report said, departments employing higher number of racialized employees were referred to as ghetto by their non-racialized colleagues, while groups of African nations were refferenced in racialized terms.
Kenya and Canada share deep bilateral relations which were upgraded in 2018 with establishment of a Binational Commission Framework (BNC) entailing regular consultation on blue economy, women and youth empowerment, trade and investments, multilateral cooperation and regional peace and security.
Over the Covid-19 season, however, the returns on these areas have been negatively impacted by among others suspension of annual trade fairs and exhibitions, limited air travels and introduction of vaccination passport- requirement of proof of full vaccination.?