CJ Koome launches children service week to reduce case backlog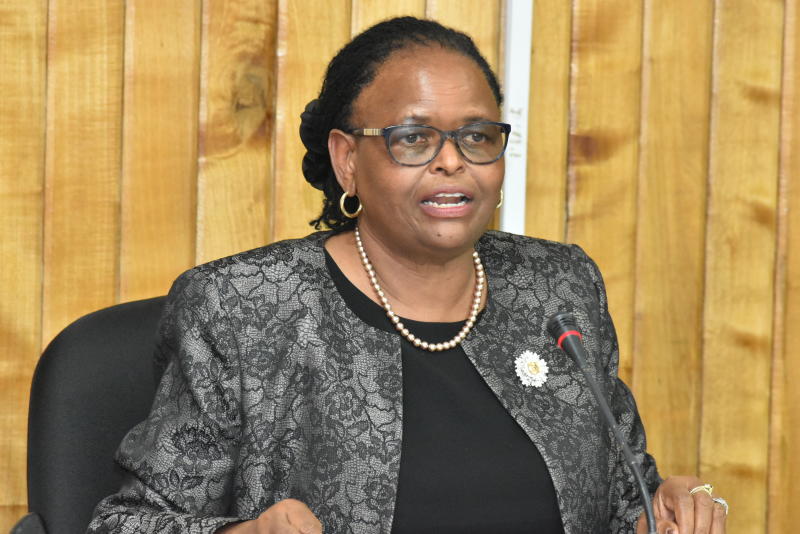 Chief Justice Martha Koome launched the Children's Service Month and directed that Children's Court Users Committees be established in courts.
Koome declared November as the month when the Judiciary serves children in a quest to ensure quick disposal of their matters under the theme 'A Justice system fit for children'.
"The Judiciary marks this significant commemoration throughout November by introduction of targeted services involving and affecting children," said the CJ at Kamukunji Police Station during the launch on Friday.
According to Koome, introduction of the Annual Children Matters Service week is also a strategy by the Judiciary to enhance access to justice for children as entrenched in the National Council on the Administration of Justice (NCAJ) strategic plan, 2021-2026.
"We not only want to reduce the backlog. We also seek to work with other actors and court users to raise awareness about children. They get to understand that children face the justice system as a result of failed systems within a society and how to close the gap," she said. According to the CJ, more than 6,000 cases on children have been cleared in the court system since the NCAJ Taskforce on children matters was established.
She directed judicial officers to take advantage of the week to clear the backlog, which she said was one of the hindrances in the administration of justice towards children.
"It is my expectation that these matters are concluded within six months due to the impact they have on vulnerability of the children if we keep them longer in the justice system," she said.
The CJ asked the national and county governments to collaborate in setting up Child Protection Units in police stations. Miriam Muli, Senior Assistant Inspector General of Police, said inadequate protection Units are hindrances to timely handling of children cases.