'Elephant man' in long walk to save elephants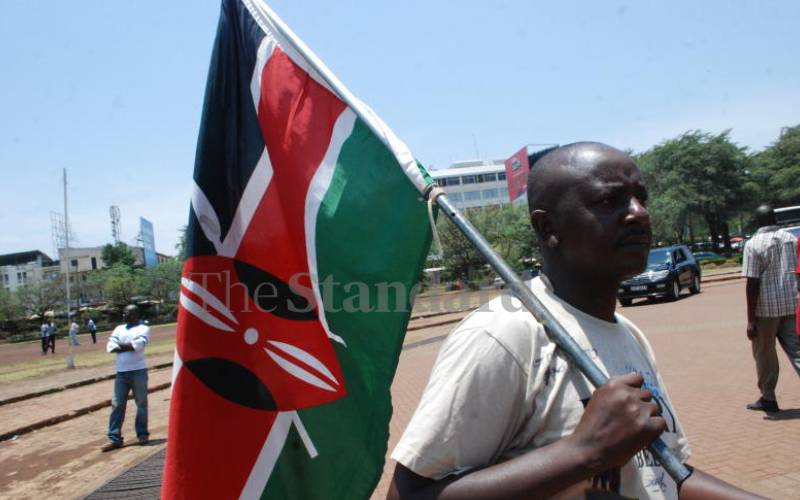 Jim Nyamu, an elephant research scientist and activist against poaching, has kicked off a campaign to sensitise residents in 11 counties on wildlife protection and environmental conservation.
On Friday, Mr Nyamu arrived in Narok County on the ninth day of a walk where area county commissioner Evans Achoki flagged him off.
Nyamu - who is the founder and director of Elephants' Neighbours Centre - has so far walked 17,000 kilometres and is on his 14th edition targeting to walk across 11 counties, from Nairobi to Trans Nzoia County sensitising people on the need to protect wild animals.
He said the walk was launched on November 16 and he passed through Ngong in Kajiado County before entering Narok where he first toured the world-famous Maasai Mara Game Reserve.
"The ecosystem at the Mara has changed and if we are not careful we will lose the wild animals to the Serengeti- Tanzania side. That is why I have to walk to sensitise residents on the importance of conserving the environment," he said.
Nyamu blamed the destruction in the Mara on "much focus on tourism other than conservation".
"The future of Maasai Mara is not in tourism but in wildlife. Statistics show that the wildebeest have declined in number in the last few years. If we are not careful in protecting the animals, we will lose the eighth wonder of the world," said Nyamu. He said the walk is sponsored by the national and county governments who have come in to support his ambition of conserving the environment.
During the walk, the environmentalist targets to plant 10,000 tree seedlings in various schools and institutions to serve as an example and motivate the young learners to conserve the environment.
"We need to mitigate the effects of climate change by planting the right trees. We are the generation that has tampered with our environment, so we need to prepare the future generation on how to cope with the environment," he said. Nyamu said he chose his mode of campaigning because he wanted to connect with the local people on the ground.