Duo wants KFA caretaker team members enjoined in court case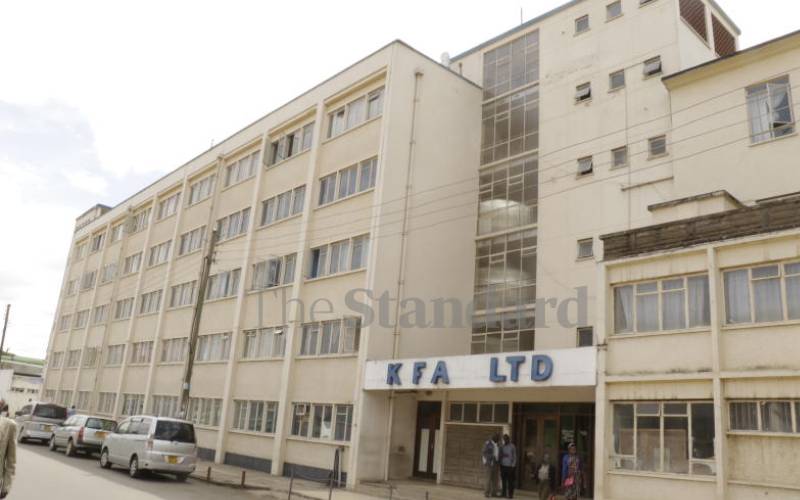 Two farmers who went to court seeking orders to reverse the appointment of a caretaker committee at Kenya Farmers Association (KFA) want to amend their petition to include more people.
George Narok and Paul Maina have asked the court to have members of the caretaker committee, appointed by Agriculture CS Peter Munya on September 24, 2019, enjoined as interested parties.
In their petition before Justice Teresia Matheka at the High Court in Nakuru, the two accused the government of taking over a private firm.
"We want the court to stop the government from illegally interfering with the management of KFA, which, according to us, is a private firm," they said in their application.
On Monday, the two said they wanted members of the caretaker committee - Kipkorir Menjo, Keringai Kamau, Stella Karanja, and Willis Oluoch - enjoined, as the outcome of the case would affect them.
"We want them to be part of the case because it was their appointment that triggered it," they said.
Mr Narok said there had been disputes over KFA's representation in the case, causing delayed in hearing and determination of the case.
"Owing to the protracted litigation over KFA's representation, it is necessary that the four are enjoined in their individual capacities," he said.
The petition further reads: "Despite KFA maintaining the status of a company, President Uhuru Kenyatta still directed Munya to take over its operations and restructure it."
They want Justice Matheka to declare the government's action a violation of the Constitution.
In response, the government said the decision to institute a caretaker committee was meant to protect the firm from total collapse.
State counsel Victor Ondieki said the government saw it "extremely necessary" to appoint the team to secure KFA's assets and restructure its management for the good of the farmers.
"The caretaker board was mandated to verify assets and liabilities of the company, oversee clean-up of the members' register, review and amend the by-laws, and formulate a business plan and revival strategy," Ondieki told court.
"The respondent's intention is to restructure KFA and revive it to change the fortunes of farmers in the face of the high cost of farm inputs," said Mr Ondieki.
KFA lawyer Gatu Magana also opposed the application by Narok and Mr Maina.
The case will be mentioned on November 29. KFA, whose members are large-scale and small-scale farmers, was registered in 1923 as a company, then as a co-operative in 1932.
It has 55 branches and was a leading distributor of farm inputs. KFA would procure seeds, agrochemicals and fertiliser in bulk and repackage them in quantities small-scale farmers could afford.