Kamiti warders to remain in custody for eight more days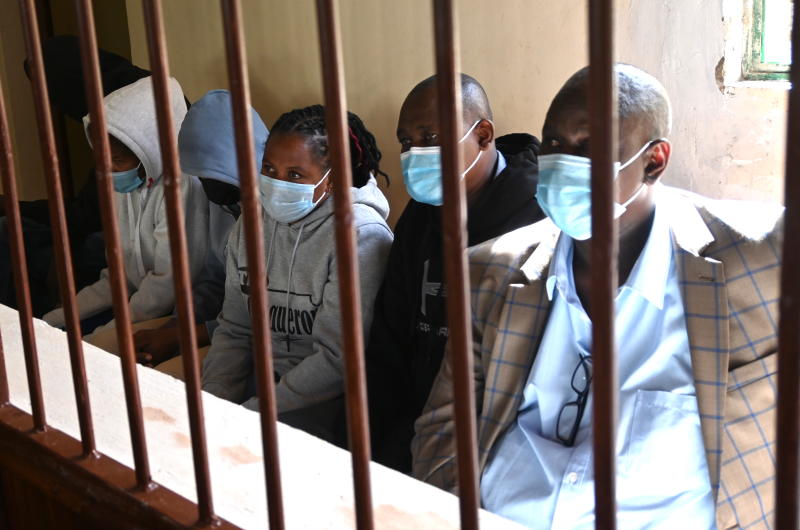 Six officers arrested over the escape of three convicted terrorists from Kamiti Maximum Prison will remain in custody for eight more days.
The six are Kamiti Prisons Commandant Charles Mutembei and his deputy Joseph Loklari, Pamela Cherubet, Peter Thuku, Lilian Mukasia and Nicholas Otieno.
The warders appeared before Kahawa Law Courts Principal Magistrate Boaz Ombare who made the ruling citing that it was a matter of public interest and a crucial probe must be done.
The court stated that the prosecution had applied for 30 days detention of the suspects under the argument that the terror suspects were still at large. However, the circumstances had changed as the suspects were arrested.
The defendants' lawyer Mr Danstan Omari argued that the court should count the eight days starting from the day the defendants were arrested to date as time already served and grant them bail, however, their request was denied.
In its ruling, the court noted that the counsels for the respondents had opposed the prosecution application to have them detained for 30 days pending investigations.
The court noted that the 1st and the 2nd respondent were in-charge of the prison facility while the rest were manning the CCTV footage.
"The prosecution believed that they all aided the escape of the three convicts, however, investigations are ongoing," said the magistrate.