Counties to outline climate action gains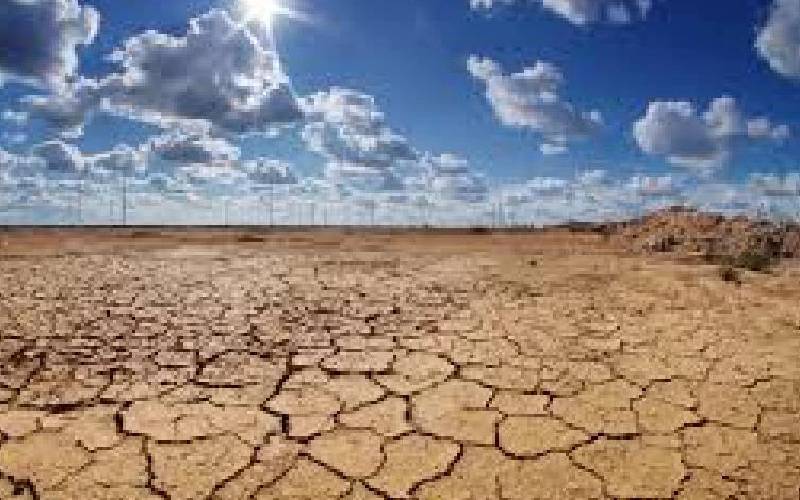 Counties are expected to share at the 7th annual Devolution Conference how they tackled climate change. Vihiga Governor Wilbur Ottichilo, who is also Council of Governors' chair of Environment and Climate Change Committee, told The Standard all 47 counties were asked to prepare presentations on their climate action.
Makueni County will host the Devolution Conference, whose theme is Multi-Level Governance for Climate Action, a theme informed by the impact of climate change on socio-economic development, according to Dr Ottichilo.
He said the conference would also focus on sub-national mobilisation in unlocking full potential of climate action in the post-Covid-19 era.
Ottichilo, a natural resource management expert, said each county was expected to show how many trees they had planted, to help protect the environment and enhance capturing of greenhouse gases like carbon dioxide.
The governor said each county in arid areas was to plant 2 million trees and the others 1 million. They are to submit reports on the progress for evaluation at the conference. "We have done a lot by giving ourselves the 10 per cent tree cover target as a nation, but we need to assess the same in terms of afforestation in individual counties. In Vihiga, we are rehabilitating degraded Maragoli Hills and Kibiri forests," said Ottichilo.
He said an initial report had shown 19 counties had planted 3 million trees, while 30 others had committed to plant 7 million trees by end of April and May. "There is need to intervene by launching a discussion, and the conference will act as a platform," said Ottichilo.
Like many countries in sub-Saharan Africa, Kenya has been experiencing extreme weather, including floods, lake backflows and drought. "Climate is what makes us survive, and any threat to it means a threat to our very existence. All council members unanimously agreed that we direct our energies to climate change and investment," said Ottichilo.
He regretted that human activities such as felling of trees and industrialisation had contributed to global warming. "Greenhouse gases have acted as a coat, like a glass that is trapping the sun's heat and stopping it from leaking back into space, and as a result, we are experiencing global warming," he said.
Push for mitigation
The push for climate change mitigation by CoG comes as more than 2 million Kenyans in 12 arid and semi-arid counties are facing starvation.
Climate change has transformed the way people live, causing floods in the lake regions and drought in the North-Eastern area.
Ottichilo advised that countries stick to the 2015 Paris Agreement to decrease carbon emission. "We need to act faster, as scientists have set a temperature increase of 1.5°C as the safe limit for global warming. If temperature rise goes higher, changes to the natural environment will probably transform our way of life," said Ottichilo.
According to the governor, the CoG is pushing to have corporations and industries embrace sustainable energy solutions like green energy.
"We need to go green, and Vihiga has taken that route already. We have the Vihiga Water Cluster project, where we have adopted the use of solar energy in pumping water from the rivers instead of using electric power," he said.