Unlike Kamiti's, Italian prison escapees feted for bravery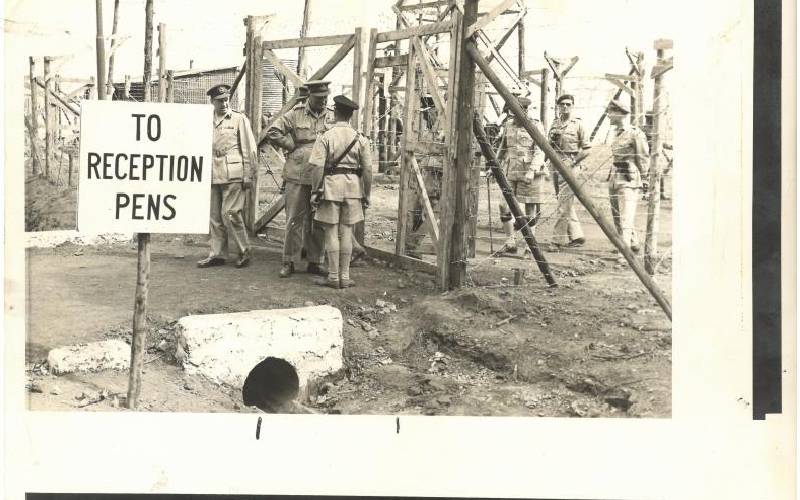 Had plans gone according to script, three terror suspects who escaped from Kamiti Maximum Prison could still be on the run.
But the escape plot backfired after Musharaf Abdalla, Mohamed Abdi Abikar and Joseph Juma Odhiambo were arrested in a remote hamlet of Kitui.
Their aborted jailbreak will, however, go down in history as a daring one, akin to that engineered by three Italian prisoners of war (POWs).
On January 24, 1943, Felice Benuzzi, Dr Giovanni Balleto and Vincenzo Arsotti, out of boredom, walked out of POW camp 354 in Nanyuki and went on a voyage at Mt Kenya.
The Italians were only armed with improvised equipment, meagre rations and a picture of the mountain on a tin of beef.
Writing later about their 18-day odyssey, Benuzzi says the idea of escaping preoccupies the mind of every prisoner. Their escape from the camp was a thoroughly thought-out plan.
When they were captured in Ethiopia and brought to Kenya, Benuzzi had considered escaping to the nearest neutral territory; which was Portuguese, located in present day Mozambique.
"But I had concluded that for me at least, this would be impossible. The distances one had to cover were enormous. One needed a frightful lot of money, the opportunity of getting a car, knowledge of the country and the main languages, and faked documents," says Benuzzi in his thriller: No Picnic on Mount Kenya.
Still, even if Benuzzi, Balletto and Arsotti had reached the Portuguese territory, getting back to Italy presented the biggest challenge – the reason why they opted for the adventure on Mt Kenya.
For the five years they spent in captivity at POW Camp 354, of all the prisoners who attempted to escape, only four officers succeeded, according to Benuzzi.
Life at the camp was never dull. Prisoners turn actors, entertainers, rumour mongers and musicians frequently lit up the camp. "Their ability and ingenuity helped us to pass many delightful evenings," wrote Benuzzi.
On return to the camp, to the astonishment of British camp commandant, Benuzzi, Balleto and Arsotti were honoured for their heroisms. Each received 28 days in solitary confinement, commuted to seven days for their "sporting effort".
Woe unto Abdalla, Abikar and Juma; they are ruing their miscalculation after being flown back to the very prison they had successfully escaped from. Unlike the Italians who were rewarded for acts of bravery, the three Kenyans face severe punishment.