Miguna Miguna's lawyer back in court after hyped return to Kenya ends at a Berlin airport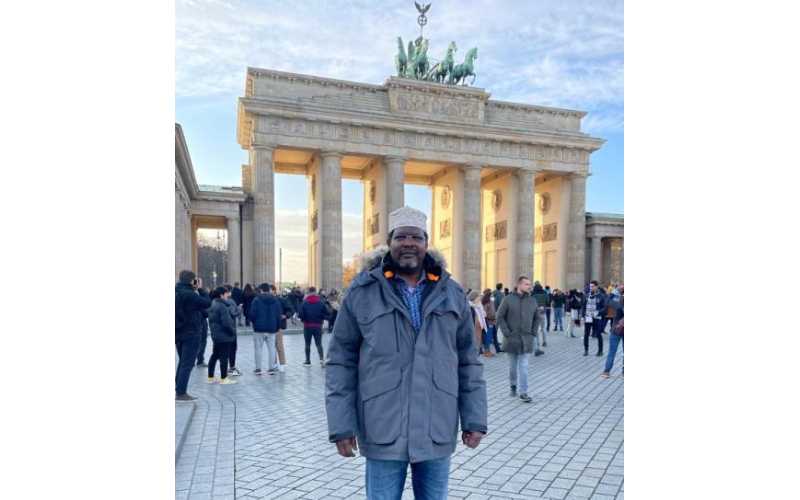 Lawyer Miguna Miguna has filed a fresh petition seeking orders compelling the government to lift a red alert it allegedly issued barring him from returning to Kenya.
In his application before the High Court, Miguna, through his advocate John Khaminwa, argues the government failed to keep its word and lied to the court that it had not declared him a prohibited immigrant.
The Canada-based lawyer has also sued Air France accusing it of failing to honour its side of the bargain even after he purchased his air ticket to Kenya.
Dr Khaminwa said Miguna is stuck in Berlin, Germany after the airline declined to have him board its plane to Nairobi.
"I called and spoke to the petitioner today when he confirmed to me that the second respondent (Air France) refused to let him board the plane on account of a red alert issued by the government of the Republic of Kenya and that it could not give him the document which the red alert is evidenced," argued Khaminwa.
The saga, which started in February 2018, has seen Miguna awarded Sh7.2 million and senior government officials fined by the court.
The lawyer got into problems with government enforcement agencies after swearing in the then National Super Alliance presidential candidate Raila Odinga as "people's president" at Uhuru Park in Nairobi, on January 30, 2018.
He was deported and his Kenyan passport perforated.
Following the deportation, Justice George Odunga ordered that Sh200,000 be slashed from the salary of Interior Cabinet Secretary Fred Matiang'i as well as the salary of then Immigration Principal Secretary Gordon Kihalanga for failing to produce Miguna in court as had been ordered.
The two contested the order before the Court of Appeal.
Justice Chacha Mwita then awarded Miguna Sh7.2 million noting that government agencies had breached the law by failing to obtain extradition orders before bundling him into a flight to Canada.
Justice Mwita found that although the government's contention was that Miguna had not re-applied for citizenship after the 2010 Constitution came into force, his birthright could not be taken away by a Canadian citizenship application.
Justice Mwita observed that Miguna was born in Kisumu County where he was raised but only sought political asylum in Canada after an altercation with the then government.
He said the State can only take away an individual's citizenship if it was obtained through registration.
"Miguna Miguna was not a foreigner to be declared a prohibited immigrant. Citizenship by birth cannot be revoked. Even if they had powers to revoke his citizenship, the CS could only revoke citizenship by registration.
The CS ought to give the concerned person an opportunity to explain why his or her citizenship should not be revoked. The petitioner could not lose his citizenship upon acquiring a Canadian passport. He is a citizen and remains a citizen by birth," said Justice Mwita.