Travelling abroad amid Covid-19 restrictions is no walk in the park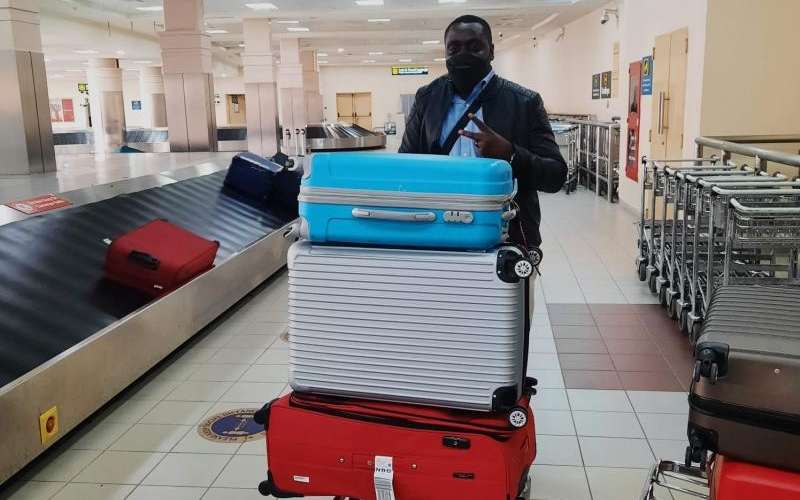 Before Covid-19 struck I was a frequent traveller, attending to work-related assignments outside Kenya. Airports, check-in counters and runways were all too familiar.
The travel bug had bitten me when I was fresh into my journalism career. Part of my perks as a business journalist include traversing the world as they work.
My travels while working at the Standard Media Group, have taken me to Germany, France, Peru, Russia, Netherlands and United States among others.
Business News has a way of immersing one to work and play as they see the world all in pursuit of fresh content and telling it from the frontline as things unfold.
Having travelled the world in search of News I never for one moment imagined that it would come a time when countries would shut their airports and have fleets of planes grounded all because of a virus.
Well, the pandemic ground almost everything to a halt. But this is now changing fast thanks to the massive vaccination. It, hoover, pisses me off that African countries are still trailing in their vaccination drives. End of rant!
Back to my travel experience. In my most recent travels to a tiny rich Island in the Caribbean, I can attest that air travel is not what it used to be.
Travelling has drastically changed under the pandemic. The way you only needed a Visa, valid passport and a plane ticket and off you hop and fly out … this is no longer the case.
This time round, the destination was Barbados in the West indies, a 15-hour flight.
To connect to Barbados, one can fly through Addis Ababa, Ethiopia which is a two-hour flight from Nairobi with a short layover of about two hours.
From Addis to Bridgetown, the capital city of Barbados, it's a 13-hour long haul flight. All this is worth it when you land at the main port of entry, the Grantly Adams Airport.
Hold on; let's rewind.
Before you get to the airport, you must first ensure you have the following done, or else you will not be able to fly.
One must be fully vaccinated, have two negative PCR certificates showing you were tested three days ago. To put it in travel lingua, 72 hours before the travel date by an accredited medical lab.
Lastly, one must also have filled up the passenger locator form. An online application app where one discloses their details and uploads the vaccination certificate and the negative PCR tests.
Each country has a passenger locator. When you are done with filling, you get a QR code on your email address and is a vital pass to get in and out of airports.
Armed with all these, off I was to Jomo Kenyatta International Airport. As I wheeled my luggage trolley to the departures terminal, I first met Ministry of Health officials.
Just outside the departures terminal, a white booth is mounted.
Here one first gets their temperature taken and if it's within the normal range one proceeds to the security check for onward processing.
If it's high above normal there is an isolation section where one is quarantined. Imagine your trip can simply come to an end just like that after going all through the medical checks.
Luckily, my temperature was normal and in I went. Once inside the airport, the airline attendants are equally hawk-eyed on all the documents.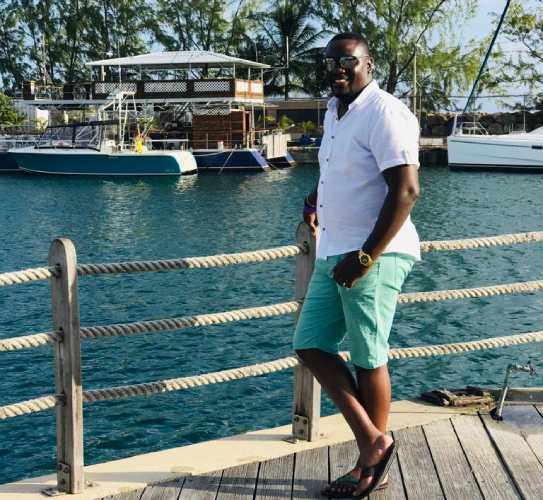 The crew checks one's documents meticulously from the passport, Covid vaccination certificates, the negative PCR tests and finally, they also check the passenger locator where one produces their QR code.
We departed at 11am destined for Addis then, Barbados. The departure terminal was abuzz with life as I was on the same flight with President Uhuru Kenyatta.
Mission? To cover the Barbados High-Level Business Forum which President Uhuru Kenyatta was gracing as Kenya was handing over the chairmanship of UNCTAD to the Caribbean nation.
The flight to Addis was quite smooth. After a layover at the seat of the Africa Union, off we were to the West indies.
The KQ crew ensured our experience was nothing but the best. Flying over the Atlantic Ocean at night leaves one with little to nothing to see and as usual, a good chunk of the passengers was deep asleep, a few were watching movies and a simple majority were reading.
During the flight, one must always have their mask on throughout except for children below five years. For this flight, we had socially distanced as each passenger had a row to themselves. The air hostesses were in white personal protective gear and had their masks on as well as gloves as they served the passengers.
As I dozed off after struggling to watch a quick movie, the pilot's announcement woke me up. "Cabin crew prepare for landing."
I stared outside my window and it was all dark as we descended into Bridgetown. Local time was 2am and back home it was 9am a seven-hour time difference.
As we touched down, a military parade was mounted in honour of President Uhuru Kenyatta. We quickly disembarked and off we were to the immigrations section.
After a quick check, the procedure is one must get tested upon arrival. We lined up and as our names were being called out, it was clear that the cheese had moved.
I got my nasal swab done and immediately after we were tagged by being given green wrist bands. This is how they do it down in Barbados.
The green wrist band is given to all arriving passengers to indicate they have a negative PCR negative and most importantly, they were tested at the port of entry.
We drive down to our hotel and we check in and off we head out to sleep.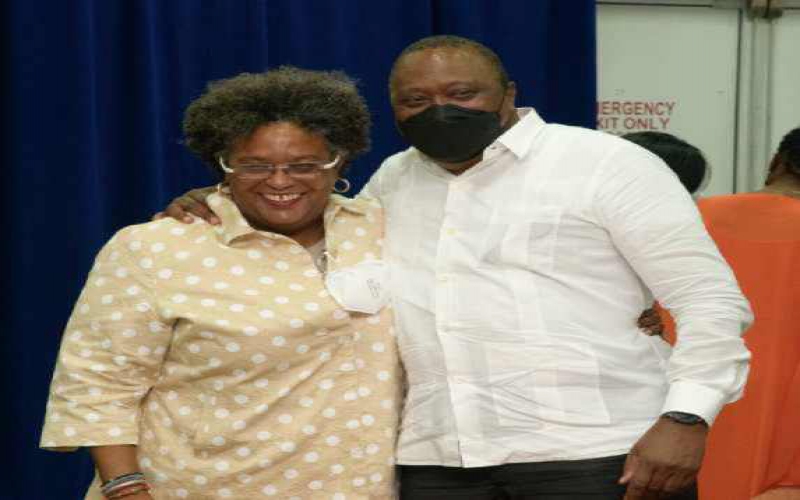 I was up early the next day and from my balcony room, the views are just spectacular.
The ocean breeze and the waves gliding to the shoreline. Welcome to Barbados. The next thing I check is my email, to find out if my results are out. Nothing in my inbox.
I later join the Kenyan delegation. Everyone is yet to get their results. The hotel management confirms it takes about 24 hours to get them.
As we wait for the results a few ground rules are made to clear to us. One cannot leave the hotel up until they receive their results.
If the results are negative you are given a purple band to signify you have the green light to move around.
If you get a PCR positive result, one quarantines himself at a designated Government facility or you put up from your hotel room.
It is one of the dreadful experiences one can go through. For our entire delegation, we all had our test results negative and off we were back to business after quarantining for 48 hours.
The experience of travelling in the time of Covid-19 is quite something. And guess what! When coming back home if your stay is more than four days you must be tested again.