Fulfilling Sh10 trillion pledge for developing countries to curb effects of climate change pushed to 2023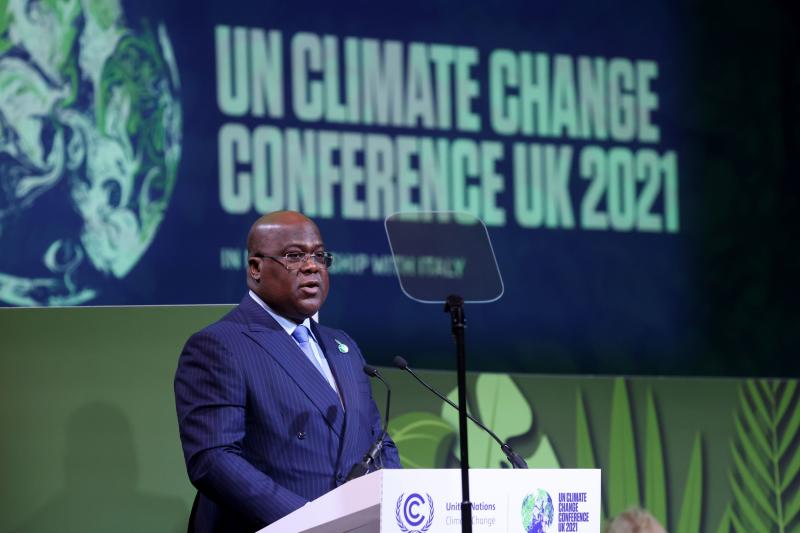 Top global banks and investors with wealth equivalent to 40 per cent of the world's capital pledged to prioritise climate change in their ventures at the ongoing conference in Glasgow, Scotland.
African leaders at the COP26 UN climate meet also pushed wealthy countries with high levels of carbon emissions to fulfill their pledge made in 2009 of providing $100 billion (Sh10 trillion) annually to developing and underdeveloped countries to curb the vagaries of climate change by 2020.
This pledge has been pushed to 2023 and DRC president, Felix Tshisekedi, said "the world needs to keep its promises."
European Commission president Ursula von der Leyen promised the pledge to help developing nations transition away from fossil fuels and prepare for climate impacts could be met by next year. Global data show though Africa emits about three percent of global emissions, many counties on the continent bear the brunt of climate change with the UN termed as "climate change famine" being experienced in Kenya and Madagascar.
COP26 talks aim at securing national promises to cut greenhouse gas emissions - mostly from burning coal, oil and gas - to lower rise in global temperature to 1.5 degrees Celsius.
The Glasgow Financial Alliance for Net Zero, with over $130 trillion private capital by 450 firms from 45 countries, has committed to transforming the economy for net zero-basically cutting emissions such that what little is left can be absorbed again after being emitted.