Assembly clerk Jacob Kirari was illegally hired, says High Court judge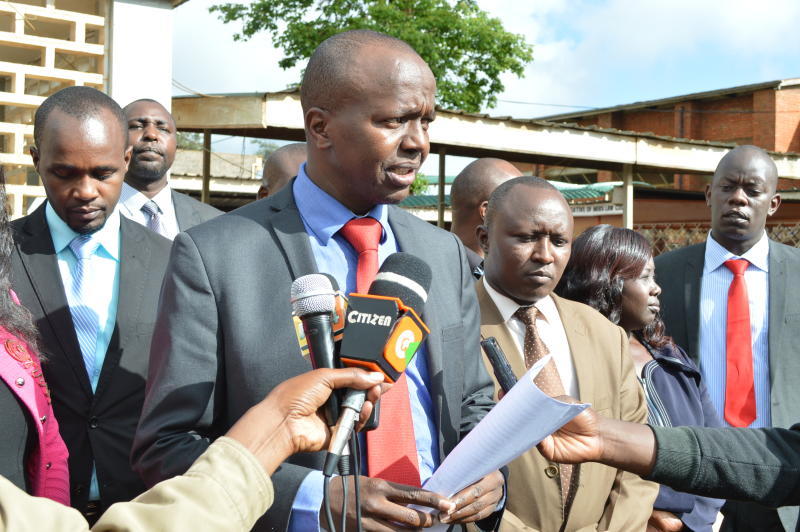 A judge has ruled that the assembly contravened the law in the recruitment of the clerk, Jacob Kirari.
High Court judge Patrick J.O Otieno said the assembly did not adhere to the public participation rule.
Justice Otieno also declared that the composition of the Assembly Service Board as of February 21, 2020, did not comply with the gender equity rule.
He gave the assembly 60 days to correct that.
"Having so declared and for the sake of avoiding a lacuna in the board, I give to the second respondent (Meru Assembly) a period of 60 days from today, to correct the violation. If by December 21, the board will not have been reconstituted to comply with the gender equity rule, it shall stand dissolved," said the judge.
He also declared that the approval hearings for the appointment of Kirari were done without requisite public participation.
Ken Muriuki presented a petition against the Meru County Assembly Service Board and Meru County Assembly where Kirari and Earnest Kimaita were the first and second interested parties, respectively.
Kaumbi Kioga, who represented Muriuki in the case, said the ruling had set a precedent in Kenya, in the county and national governments.
Mr Kioga said it had been 11 years since the promulgation of the Constitution, yet it seemed to many that public institutions were not adhering to various provisions enshrined in the Constitution.
He said the people in charge of hiring were only exercising powers given to them by the public and public participation must be done at all times, to ensure they know who had been shortlisted.
In his petition dated September 3, 2020, Muriuki sought orders of declaration to the effect that the composition of the Meru County Assembly Service Board, was in violation of the Constitution. Thus any of its activities, including approval of Mr Karari as the Clerk, was in violation of various legal provisions.
During the period of the hiring of Kirari, Muriuki, who is the chairman of the Meru Bar Association, argued that the composition of the service board was five members, with only one female.
With the then Clerk Justus Ariithi set to retire on July 30, 2019, seven candidates were shortlisted for interviews by the board.
They were Kirari, Kimaita, Jenaro Guantai, Justin Majau, Ibrahim Muteire, Stephen Kithieka and Johnson Gitobu.
However, Speaker Joseph Kaberia maintained that at the time of the recruitment process, the board was properly constituted according to
Section 12 of the County Governments Act.
Kaberia urged the court to consider the ramification of nullifying the appointment. He said it was likely to affect the other appointments the board had made while similarly constituted.