Senators alarmed by low number of persons living with disability in public service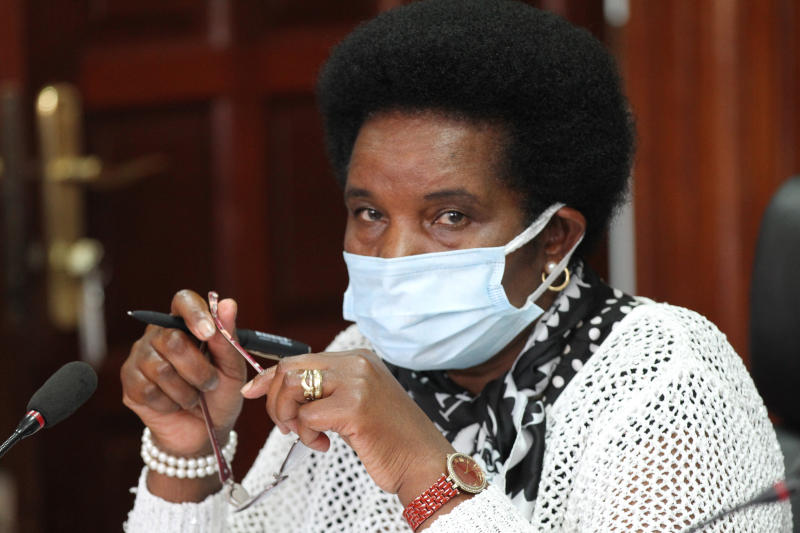 The number of persons living with disability (PWDs) in public service remains low despite section 48 of the Public Service Commission Act calling for inclusivity and affirmative action.
While appearing before the Senate Committee on Labour and Social Welfare Principal Secretary State Department of Public Service, Mary Kimonye stated that even though the numbers are low, "they have administratively done all they can and hope that when they advertise the jobs, PWDs can apply."
In the 2020/2021 financial year, there were 5,324 new officers appointed out of which only 132 (2.5 per cent) were PWDs. However, the numbers provided by the ministry failed to add up after the documents presented put men appointed the same year at 53 per cent and women 47 per cent giving a total of 102.5 per cent.
The number is also far from that required by the Constitution which states that "at least 5 per cent of all appointments shall be PWDs."
In the 2019/2020 financial year, there were 7,938 new entrants in public service out of which 129 were PWDs.
Similarly out of 7,415 officers promoted in the financial year under review, only 49 (0.75 per cent) were PWDs. The PS told senators that any time a PWD applies for a position, affirmative action is applied.
"It is evident that the public service has made great strides… New entry appointments of PWDs rose from 1.5 per cent to 1.8 per cent in 2020/2021, females from 42.7 per cent to 52 per cent while males dropped from 57.3 per cent to 48 per cent," said Kimonye.
"I'm not really happy with the percentage of the PWDs in the government but I am still happy with the work you are doing," said Nominated Senator Naomi Shiyonga.
However, the PS failed to avail data on the categories of PWDs and opportunities accorded to them in the county governments.
"The information asked was not received from the Council of Governors," said Kimonye.
Currently, the public service has no system that brings together data of all state officers in the national and country governments a problem that the PS assured the senators is being addressed.
"We are working to ensure that all public service employee data is in one place. This will mean that all state officers will have one number that is in sync with the system," she said.