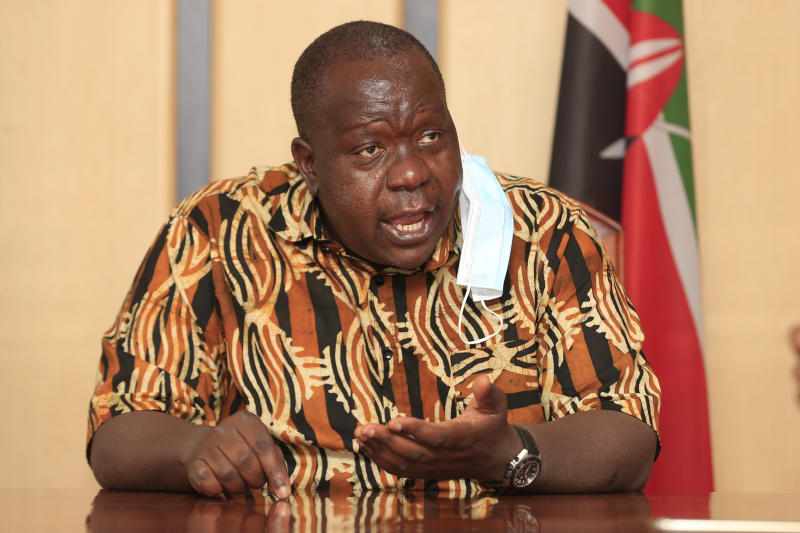 The Government has dismissed a gazette notice making the rounds on social media, stating that tomorrow (Thursday, November 4) will be a public holiday to mark Diwali.
The Interior Ministry, via its Twitter handle, on Wednesday marked the notice as fake.
"The Government has not declared a public holiday on Thursday, November 4, 2021. The purported gazette notice declaring [tomorrow as] a holiday is fake," said the ministry.
The Government HAS NOT declared a public holiday on THURSDAY NOV 4, 2021. The purported gazette notice declaring a holiday is FAKE! pic.twitter.com/dJ9qLkuriP — Ministry of Interior (@InteriorKE) November 3, 2021
Diwali, a holiday celebrated by Hindus globally, lasts five days, and usually falls in the months of October or November of every year.
The name is derived from the Sanskrit term dipavali, meaning "row of lights," which are lit on the new-moon night to invite the presence of Lakshmi, the goddess of wealth.
It is meant to be a celebration of "good triumphing over evil", and a day to worship the gods and goddesses of prosperity.
During Diwali, the Hindu faithful light small oil lamps at home called diyas. Adding to the lights, are fireworks that light up the sky. However, the Kenyan Government only allows fireworks and firecrackers at set hours of the day, and they are not to be set off in residential zones.
The festival also involves families, friends and business associates, who exchange gifts and sweets, settle old business deals and commit to overcoming hate, anger or jealousy.
In Kenya, the Indian population is one per cent, suggesting why the celebration is not extended to the rest of the citizens.