Senator Anwar wanted for skipping court session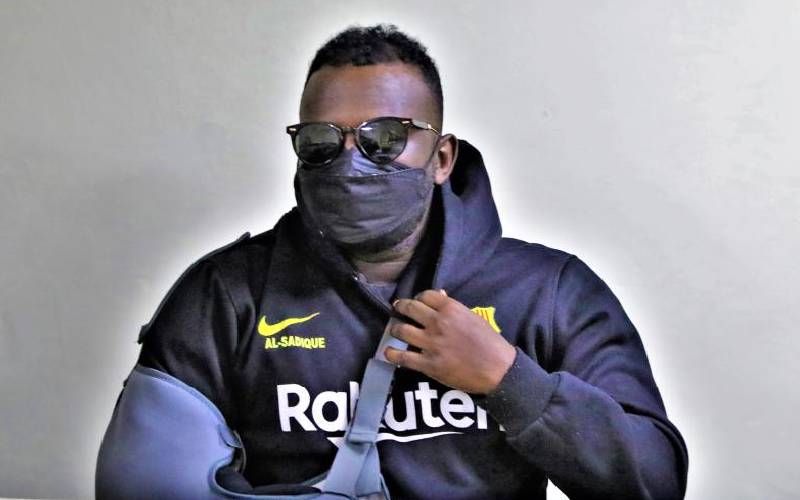 A Nanyuki court has ordered the arrest of Lamu Senator Anwar Loitiptip after skipping a court hearing session.
On Monday, Nanyuki principal magistrate Ben Mararo ordered Senator Anwar to surrender himself to the police immediately, failure to which he will be arrested.
The senator was required to appear in court on November 1 [today] after being released on October 25 on Sh500,000 cash bail or a bond of Sh1 million in a case in which he is accused of shooting a woman.
Anwar appeared before Nanyuki Resident Magistrate Vincent Masivo after being accused of causing harm and misuse of his firearm.
Out of court settlement
The court order comes barely a day after Senator Anwar said he and the woman he is alleged to have shot and injured in Nanyuki on October 24, had agreed to settle the matter out of court.
In a phone interview with The Standard on Saturday, the legislator said the family of 32-year-old Joy Makena initiated the move to pursue the out of court settlement.
He said the family was forced to seek the settlement after the victim and her accomplices were linked to a criminal gang in Nanyuki.
"The family pleaded with me and I accepted the offer. I will not press any criminal charges against them and will settle Makena's medical bills," he said.
In a sworn affidavit seen by The Standard, in which the senator and Makena signed the two indicated they will not pursue any charges against each other.
"We have reached an out of court settlement with the person I had complained against and do not wish to further pursue any charges against him," she said in the affidavit.
The Senator in the affidavit agreed to an out of court settlement with Makena but to cater for his own medical expenses.
Speaking to The Standard, Laikipia East police boss John Tarus said he was not aware if the two had agreed to settle the matter out of court saying it was the DCI handling the case.
His case was being handled by DCI officers, I was not part of it and cannot know," he said.
The two had lodged complaints at Nanyuki Police Station with Makena accusing the senator of shooting and injuring her while the senator accused her of attacking him and his friends on October 24.
Makena was admitted to the Nanyuki Teaching and Referral Hospital after being shot in the leg following a confrontation between her and Anwar.
Police reports show the incident took place at Kanu Grounds in Nanyuki town, Laikipia County.