Woman risks losing beach plot given to her by former husband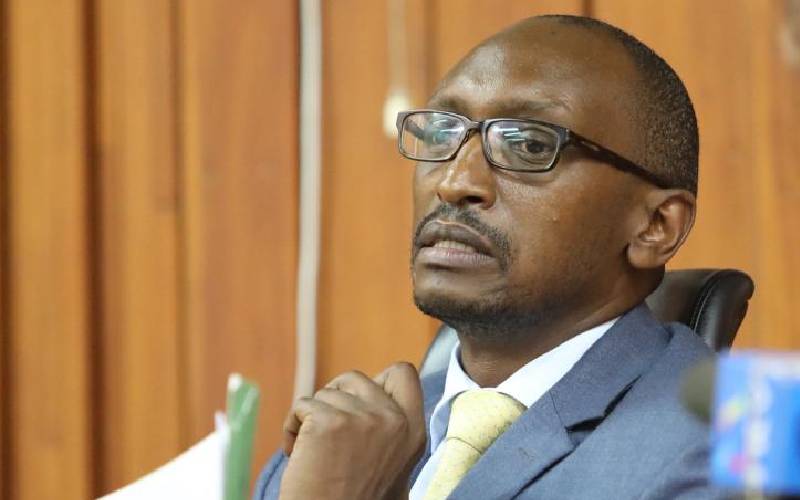 A Kenyan woman risks losing a multi-million-shilling beachfront plot given to her by her former German husband.
A court has ruled that Melisa Awuor Odera was the author of her misfortune after she failed to pay service charge.
Ms Awuor was married to Dr Harald Gaeckle, a wealthy German who subleased an acre of prime plot overlooking the Indian Ocean in Diani, Kwale County, in May 27, 2011. They then registered the property in their names.
Court documents show that Awuor would have easily been a beneficiary of a multi-million shilling estate after their marriage hit the rocks, culminating in a divorce around 2015.
With the divorce, Awuor was now the sole owner of the prime property that stood on top of a cliff.
Instead, she is on the brink of losing the piece of real estate, thanks to her failure to pay service charge.
"If she had paid service charge, we would probably not have had any litigation here," said Justice Munyao Sila, in a case Awuor wanted back the land from Keringet Estates Limited, which had repossessed it for, among other reasons, her failure to pay service charge.
Things might have hit the roof for Awuor when she failed to pay the service charge, but the cracks became apparent when her marriage hit the rocks. That was between 2012 and 2013.
Her ex-husband bought the land and started building a maisonette on it. He not only stopped to pay the monthly instalments for the building but also service charge.
Awuor didn't pay, either.
Having paid a deposit of Sh15 million for the building of the house to Keringent, Dr Gaeckle would, in addition to remitting some money for the construction of the couple's next home, also pay a monthly service charge of Sh23,000.
Following the divorce, Gaeckle in 2016 transferred his share of the property to Awuor as part of the divorce settlements. It was now upon Awuor, who until then lived in Frankfurt, Germany, to salvage the property for which her ex-husband had paid at least Sh30 million.
Not even after several demand notices did Awuor attempt to pay the service charge, said the judge. In her submission, Awuor said she never paid the charge because the building had not been completed and so no services were being rendered.
Moreover, she said the defendant never issued her with invoices.
The judge disagreed: "How did the plaintiff expect the premises to be kept secure, and the common areas to be taken care of? She was developing and had building materials on site. Did she just expect to stay away and for the defendant to take care of all these, including the common areas, without her paying a single cent? Did she expect to reside in Germany while the defendant's directors, living in Kenya, worry about her property and its security without paying anything?"
The defendant's directors were Michael Calnan and Sabine Funk.
The plan was for the couple and Keringet Limited, in which the couple also had shares, to build a gated community. Two houses, belonging to Keringet, had already been completed. The third was going to belong to Awuor and her ex-husband. The 12-acre property would also have a luxury tented camp. Everyone was thus to pay a minimum service charge of Sh23,000.
When service charge was not paid, Funk told the Environment and Land Court, they had an oral engagement with Gaeckle.
Gaeckle said that he could not pay since he was in the middle of a divorce case and wanted to see how it would go.
But Awuor insisted that it was the responsibility of her ex-husband to pay the service charge. Not even after July 6, 2014 when she received demand for payment of 50 per cent of the outstanding amounts and demand for service charge.
By the time Keringent took over the property, they were demanding Sh2.5 million from Awuor, Sh943,000 of which was the outstanding service charge.
If she fails to pay, then Keringet is free to get their money by selling the land.